Taylor Farmhouse Café to partner with Okeechobee Steakhouse owner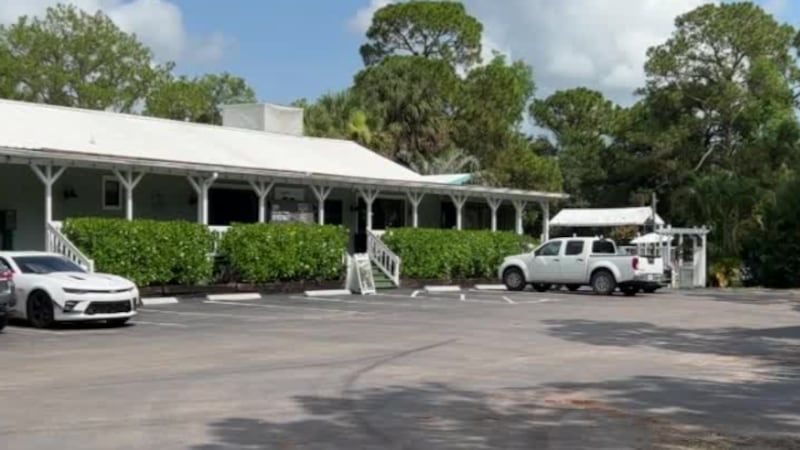 Published: Jul. 14, 2023 at 1:35 PM EDT
A restaurant that's a centerpiece for a Palm Beach County community is under a new collaborative operation.
The owner of Okeechobee Steakhouse in West Palm Beach is now collaborating with the owner of Taylor Farmhouse Café in Jupiter Farms.
Ralph Lewis will now operate Taylor Farmhouse Café but the name of the restaurant will stay the same.
Lewis wants people to know it won't become a steakhouse like the one in West Palm Beach.
The menu will mostly stay the same, with the addition of barbecue.
He wants the feel of Jupiter Farms to stay untouched.
"You can kick back in shorts, T-shirt, cap, enjoy yourself. Kids can run around. It's not pretentious. We love the setting," Lewis told WFLX. "As I call it, barbecue and a great time in the pines here in Jupiter Farms."
The restaurant will now have a liquor license, be open Sundays and serve lunch on the weekends.
Lewis said they'll close next week for the transition but reopen July 24.
Taylor Farmhouse is one of the only stand-alone restaurants in Jupiter Farms.
Residents helped the restaurant thrive during the pandemic by ordering takeout almost every day.
Lewis also said he'll work to improve parking at the restaurant that sees big crowds on weeknights and Saturdays.
Scripps Only Content 2023