Port St. Lucie police make biggest fentanyl bust in city's history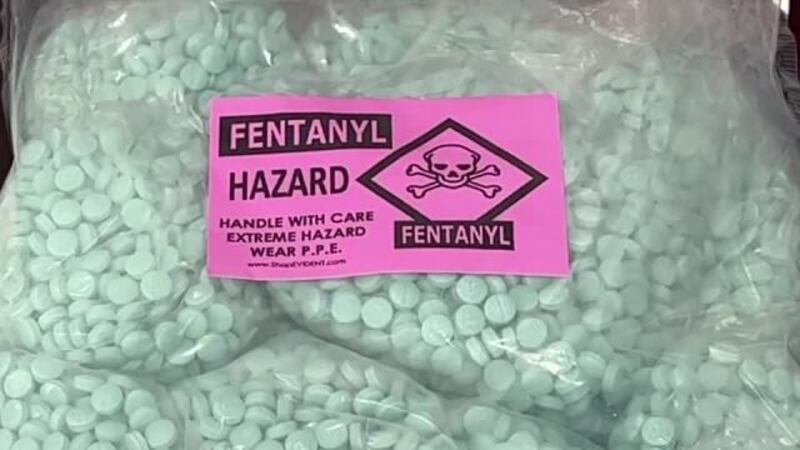 Published: Jul. 19, 2023 at 3:45 PM EDT
Port St. Lucie police said they have arrested a man in connection with what they are calling the largest fentanyl seizure in the city's history.
"We just saved potentially 10,000 people from an overdose situation," Chief Richard Del Toro said at a press conference Wednesday.
At the briefing, police displayed a cornucopia of drugs and weapons.
But the biggest catch was 10,000 fentanyl pills with a street value of $300,000.
"This drug doesn't discriminate, doesn't discriminate based on race, doesn't discriminate based on age," Del Toro said.
Police said the source for all this was a local snack business.
Exotic Snackz off Gatlin Boulevard, which sold snacks and sodas from around the globe, was the target of police, who raided the business and the owners' home after an undercover investigation.
"[It was] obviously a front," Del Toro said. "Exotic Snackz had nothing but about $200 worth of merchandise."
The store's owner, Radames Guzman, faces 22 criminal charges.
An arrest affidavit said detectives made several undercover buys after getting a tip. After his arrest, Guzman told detectives he began selling drugs about six months ago because of "the bad economy."
John Nelson, a former addict, who now dedicates much of his life to assisting others seeking help, said the bust was a big deal.
The founder of FamiliesRecover.org, Nelson said unfortunately fentanyl has surpassed opioids as the drug of choice because of its intense reaction.
"They've learned how to mix it. They've learned how to chop it. They know how to trust it," Nelson said. "The sad part is they can get testing equipment to make sure it's not overdose level."
But not everyone is an expert.
In the last 18 months, Port St. Lucie has seen 230-plus overdoses and 30 deaths.
Del Toro said someone from Homeland Security working this case with his department remarked that even he doesn't see this much fentanyl at the border.
"Our officers are so committed to keeping this community safe and again, this is saving lives," Del Toro said. "This seizure here is not just about busting a drug dealer. This is potentially saving lives."
Scripps Only Content 2023