Fans remember singer Tony Bennett, impact he left on Palm Beach County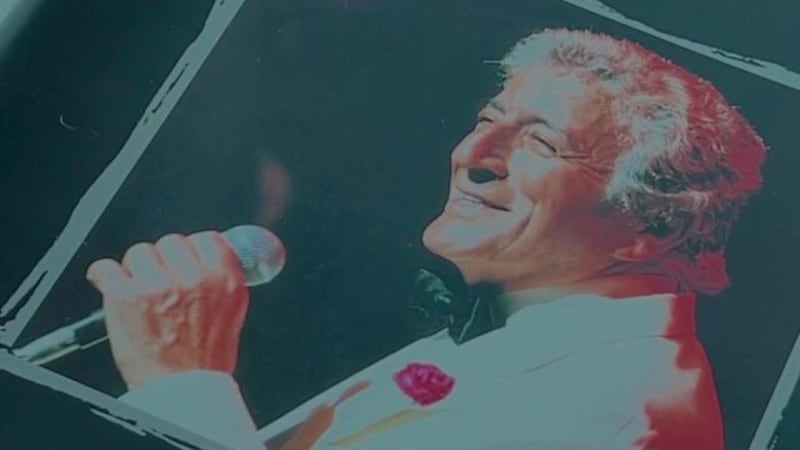 Published: Jul. 21, 2023 at 6:41 PM EDT
A legend is gone. Tony Bennett left a mark with generations from his iconic voice, humor, and friendships. He belted out song after song and made quite an impression on two popular local radio personalities.
"I don't think I could say two words to the guy, I was just like in awe," said Mo Foster of Kool 105.5. "This is Tony Bennett, what do I say to Tony Bennett."
"There was a glow about him, just a light and he was delightful, he was so nice to us, because we didn't know what we were doing," said Sally Sevareid of Kool 105.5's morning team. "We were so nervous, but he was so sweet."
The popular radio personalities will never forget their 1994 memory when they began their radio career in Roanoke, Virginia. Bennett always left an indelible mark, even from his humble beginnings.
"He started singing, or I guess, accepting money singing at the age of 13," Foster said. "He was a singing waiter in Queens."
Throughout his career, he made stops across South Florida, including nine performances at the Kravis Center for the Performing Arts. He was quite a fixture and beloved by the community for one main reason.
"I think to show that he was timeless and that it's possible to be relevant over many years of your career, many decades for him," Kravis Center CEO Diane Quinn said. "I think it's the performers like him who set the stage for younger performers like a Michael Buble for example."
A warm, generous performer who always involved the audience, according to Quinn. He always admired the younger generation. In 2017, Marsh Pointe Elementary students received a warm video of thanks after the icon inspired them to read.
As the light dims on his life, his irreplaceable legacy will shine forever, etched in the hearts of audiences right here in South Florida.
"They don't make them like Tony Bennett anymore," Foster said.
"Just so sad because he was such a beautiful person," Sevareid said. "I mean he really, really was."
Scripps Only Content 2023