Ice plunging is new 'hot' trend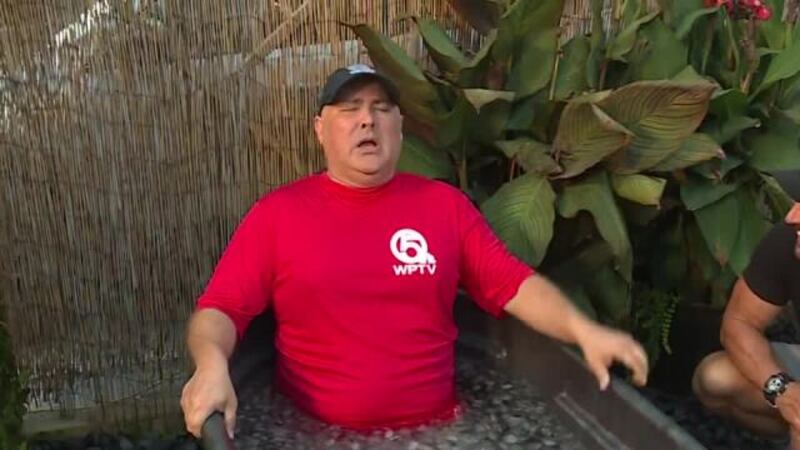 Published: Jul. 21, 2023 at 12:35 PM EDT
There is a social media trend on TikTok that has 1.1 billion views. The hashtag #coldplunge is taking the platform over by storm.
According to NBC's TODAY, there are several benefits to taking an ice bath:
Reduces inflammation and swelling

Relieves sore muscles

Aids exercise recovery

Lowers core body temperature

Supports immunity

Improves mental health
Slash Fitness in Delray Beach has a Fire & Ice class. The session is a 45-minute outdoor function-style workout out in the hot South Florida sun, followed by an outdoor shower, and then up to a three-minute ice bath. Austin Brock is the co-founder of Slash Fitness and coaches his clients through the process.
A 300-gallon tank is filled with 100 pounds of ice water, Epson salt, and essential oils.
#coldplunge challenge taking over social media
Scripps Only Content 2023