Burger King Thailand is selling a burger with only meat on it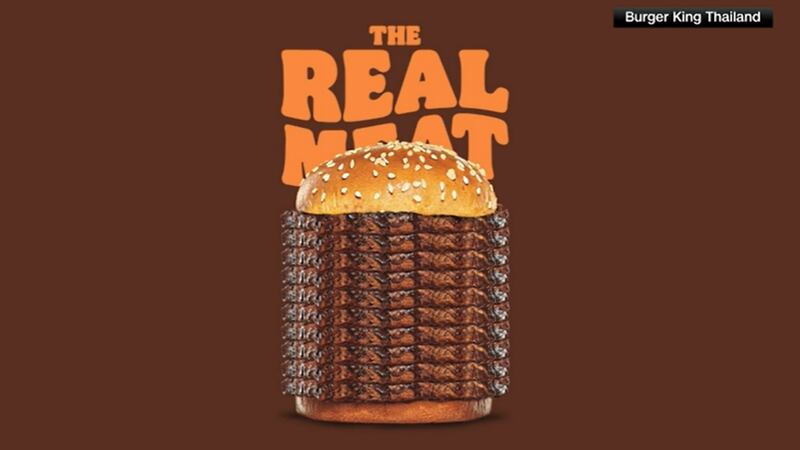 Published: Jul. 25, 2023 at 5:09 PM EDT
(CNN) – They say at BK, you can have it your way.
Burger King in Thailand is taking that motto further by introducing a burger with just meat after its cheese-only burger went viral earlier this month.
The "real meat burger" comes on a bun filled with three beef patties. It's plain with no other toppings or sauces and costs about $10.
Customers can add as many beef patties as they like for about $3 per extra patty.
Burger King Thailand's "real cheeseburger" that has been trending is filled with as many as 20 slices of American cheese.
Copyright 2023 CNN Newsource. All rights reserved.