Homeless veterans on Treasure Coast get big boost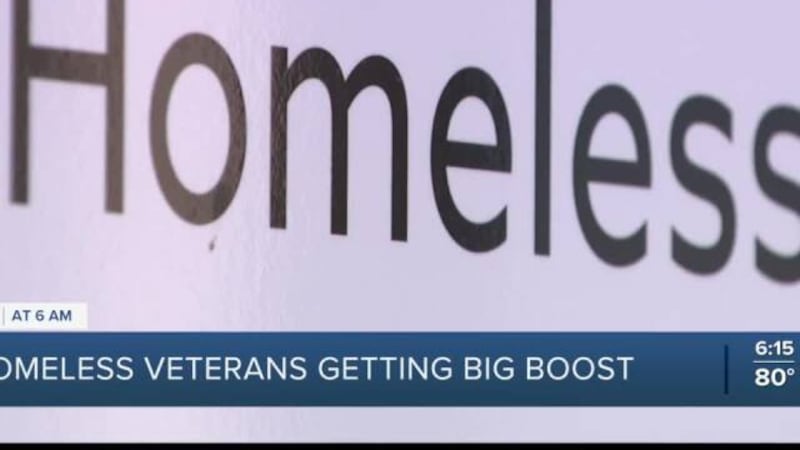 Published: Jul. 26, 2023 at 11:55 AM EDT
A big grant will help fund services to get homeless veterans on the Treasure Coast back on their feet.
The Treasure Coast Homeless Services Council is receiving $500,000 in funding each year for the next three years for its homeless veteran reintegration program.
The grant from the U.S. Department of Labor will be used in the council's three counties it services — Indian River, St. Lucie and Martin.
The money will help hire employment specialists, increase outreach on the streets, and pay for veteran career advancement opportunities like certificates and testing.
Marine Veteran Kederick Anderson of Fort Pierce was helped by the council's veteran assistance this year. His apartment in Fort Pierce was destroyed by fire in March.
Anderson said his landlord called when the fire happened on the way to work.
"The apartment's on fire and we lost everything. No clothes, no nothing," Anderson said.
Anderson was working two jobs at the time, but a former basketball coach recommended he call the Homeless Services Council.
It's a story seen too often by Treasure Coast Homeless Services Council Executive Director Rayme Nuckles.
"We have veterans who are working two and three jobs just to pay their rent, and life shouldn't be so hard, not just for a veteran but for anyone," Nuckles said.
When asked if he thought it was an emotional job, Nuckles agreed.
"You know, I've worked for veterans most of my entire career and to see a veteran down and out, we really want to do what we can to increase any veteran who walks through our door, to help them, to help their families be better," he said.
Nearly 100 veterans were helped on the Treasure Coast by the council just last year.
Anderson hopes his story — and this new grant — can help others.
"It makes me think of how many other veterans that are in my position or could be in my position that don't know that there's help out there," Anderson said.
Scripps Only Content 2023