Academy for Nursing and Health Occupations Welcomes the 100th Class of Nursing Students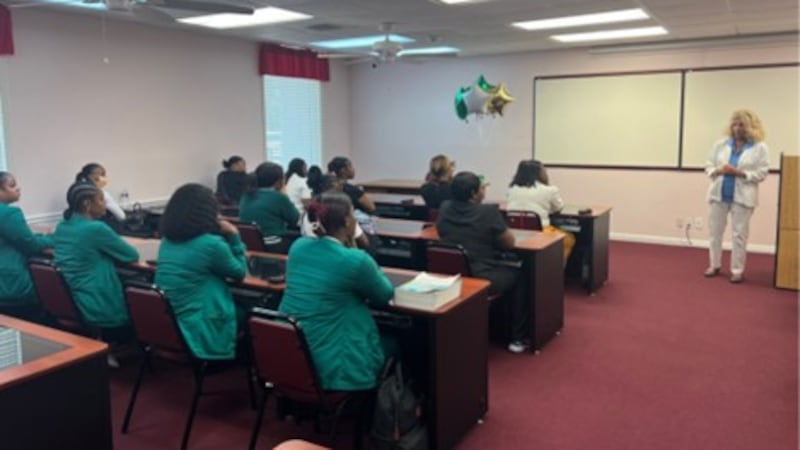 Published: Jul. 31, 2023 at 3:23 PM EDT
WEST PALM BEACH, Fla. (WFLX) -The Academy for Nursing and Health Occupations (ANHO) celebrated its 100th class of practical nursing students today. Established in 1978, ANHO's mission is to teach unemployed and underemployed men and women of Palm Beach County the necessary knowledge and skills to obtain a career in the healthcare industry.
Under the direction of Dr. Lois Richards, the college offers education in nurse assisting, home health care, patient care assisting, self-improvement skills, and medical ethics. Under Dr. Richards' leadership and knowledgeable staff, ANHO continues to supply practical nurses to healthcare facilities throughout the county and beyond. Today, over 10,000 men and women have graduated from ANHO with over 80% of its graduates obtaining employment in the Health Care Field. To learn more about the Academy for Nursing and Health Occupations visit www.ANHO.edu
Copyright 2023 WFLX. All rights reserved.