Polls show Trump continues to hold wide margin over DeSantis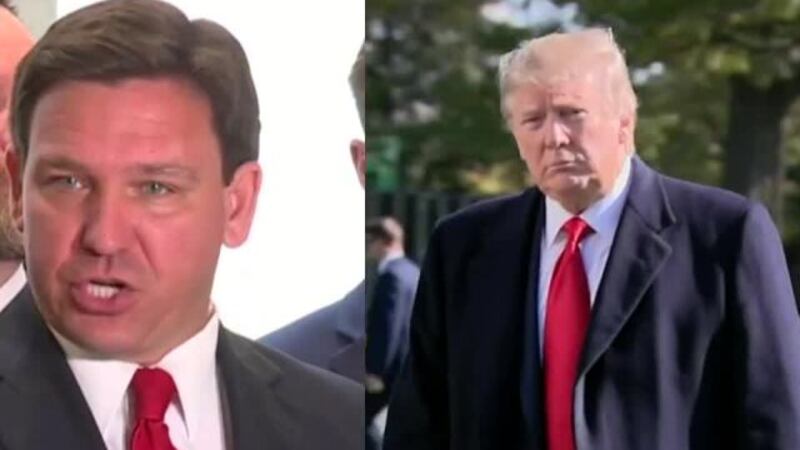 Published: Jul. 31, 2023 at 5:41 PM EDT
New polls out this week show former President Donald Trump is still holding a commanding lead over Gov. Ron DeSantis and others for the Republican nomination.
"The boots on the ground here on the Treasure Coast reflect what the national polls are saying as well," Kenny Nail, chairman of the St. Lucie County Republican Party, said Monday.
He said he's not surprised by the wide margins Trump holds right now in the polls.
However, he believes it's not because of what DeSantis isn't doing, it's what's happening around Trump.
"What you're seeing is what's happening with the Justice Department going after the president is what's causing DeSantis' [poll numbers] to go down," Nail said.
Florida Atlantic University political science Professor Kevin Wagner conducted a survey earlier this month where voters were asked about the governor. He did not see a dramatic softening of the governor's support in the Sunshine State.
"He still does very, very well with the majority of Floridians, saying they strongly approve or somewhat approve of his job as governor," Wagner said.
Wagner said it's not quite "fatigue" over the DeSantis campaign, rather when you ask people now who they'll vote for, you often get a superficial answer with the actual voting still months away.
He adds that the latest polls are a snapshot in time and traditionally races tighten as election dates draw near and people pay more attention.
"It's probably a little bit early to suggest that it's going to go necessary the way it looks right now, but it is a pretty strong lead right now for the former president," Wagner said.
Nail believes Republicans locally are on the same page.
"We're all wanting to unite together no matter who wins the primary whether it's the state of Florida or nationally," Nail said. "We're going to unite behind the winner and win the White House back in 2024."
Scripps Only Content 2023