Man dies after truck engulfed by flames in Loxahatchee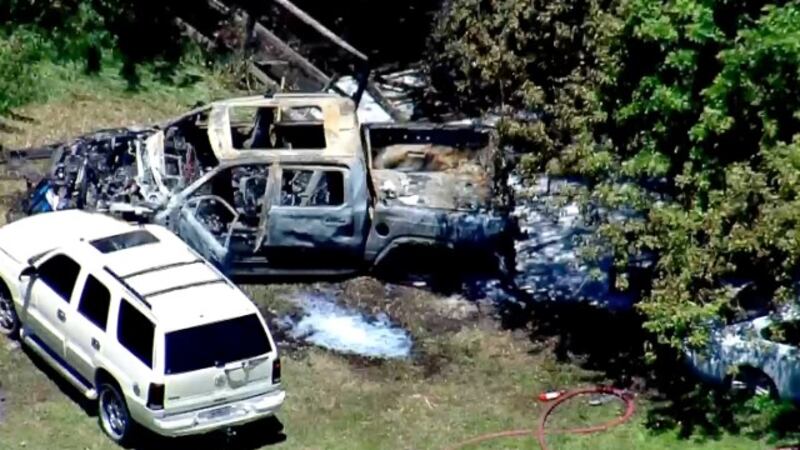 Published: Aug. 7, 2023 at 3:55 PM EDT
A man died Monday following a vehicle fire in Loxahatchee, according to the Palm Beach County Sheriff's Office.
Shortly before noon, deputies responded to the fire in the 15800 block of 87th Street North, which is just off Seminole Pratt Whitney Road.
The victim was removed from the vehicle and taken to a local hospital by medical helicopter where he later died from his injuries.
Chopper 5 flew over the scene and spotted the charred frame of a truck in the backyard of a home near a wooded area.
Palm Beach County Fire Rescue said there were also reports of an explosion as well. An agency spokesperson said it appeared that an oxygen-type cylinder in/near the residence had a "structural failure." This caused the cylinder to be propelled almost a street away where it struck a shed. No one was hurt by this explosion, according to Fire Rescue.
The sheriff's office said detectives are investigating the suspicious incident.
The name of the victim has not been released.
Scripps Only Content 2023