Tips for parents on how to balance school and extracurricular activities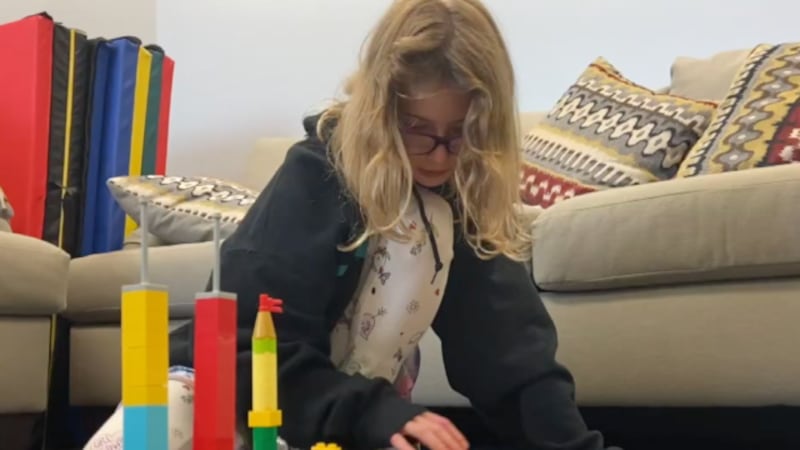 Published: Aug. 9, 2023 at 7:06 PM EDT
As parents get their planners and schedules ready for the start of the new school year, they may be thinking about adding a sport or another afterschool activity.
WFLX anchor Janny Rodriguez spoke with Melissa Soto, a mom of three, and Dr. Carrie Longest for tips on how to find balance and make sure the family is not overscheduled.
"I'm just go, go, go," Soto said, as she prepared dinner for her family. "It's going to be Publix meatballs, sauce and pasta, as simple as can be."
Her life is busy with three boys, ages 7, 5 and 2. She and her husband both work full-time jobs on top of helping with after school activities. "My husband works until 5 p.m., we pass the baton, he takes care of everything after 5 p.m. and then I go to work," she said.
And that's how they make their schedules work.
"Adrian and Andrew, my oldest two are doing karate, they do it once or twice a week and then they're going to start soccer," she said. "It's going to be a lot of afternoon soccer games at 6 p.m., so dinner needs to be ready prior to that."
Soto said she's trying to balance her kids' sports, school, family time and her photography business.
"I'm going to have to slow down with my sunset sessions and do more morning sessions," she said. "It's a lot of adjusting."
Longest, a licensed mental health counselor and a registered play therapist supervisor, has advice for parents juggling a lot.
"Transition slowly in and not be quick to have to jump and it's OK to take a break," she said.
As a mom herself, she said she tries to remember this, "when you say yes to something, you're saying no to something else."
Soto said it's easy to overschedule things.
"I feel like we want to do it all as moms and sometimes we just can't," she said.
According to Longest, "doing too much you tend to increase depression and anxiety symptoms."
Longest said there are also signs to look out for when your child is partaking in too many activities.
"Changes in mood, changes in appetite and changes with interactions with the family," she said.
Longest also believes there are benefits to unstructured play which, she said, can help kids learn how to manage down time, learn how to be creative, and problem solve.
Part of Soto's new goals are to slow down and spend more afternoons with her family.
For more helpful tips, click here.
Scripps Only Content 2023