Truck smashes into Martin County home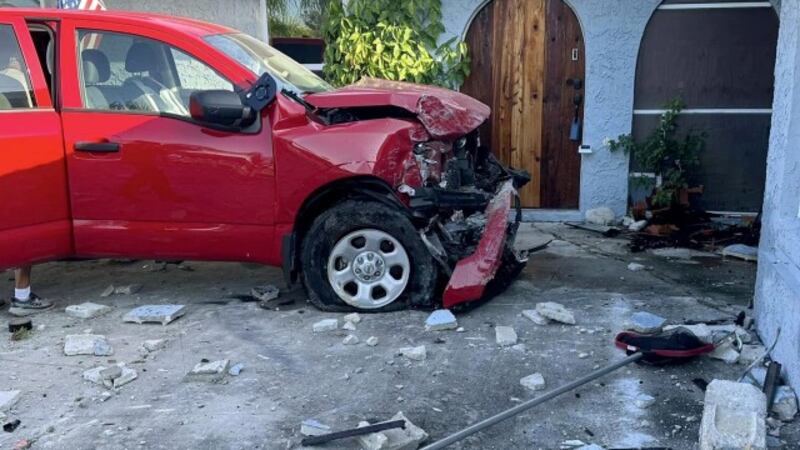 Published: Aug. 11, 2023 at 10:15 PM EDT
There were some scary moments Friday when a pickup truck slammed into a home in Martin County.
The crash happened in the 3000 block of Southeast Bamboo Street near Stuart at about 8:30 a.m.
The driver told the Martin County Sheriff's Office that he became distracted and lost control of the vehicle.
Pictures from the scene showed pieces of broken concrete in front of the home. The front of the truck also sustained substantial damage.
The homeowner and her dog were inside at the time of the wreck but were not hurt.
The sheriff's office did not say if the driver was injured.
Scripps Only Content 2023