Winn-Dixie, with long Florida history, will soon be under Aldi brand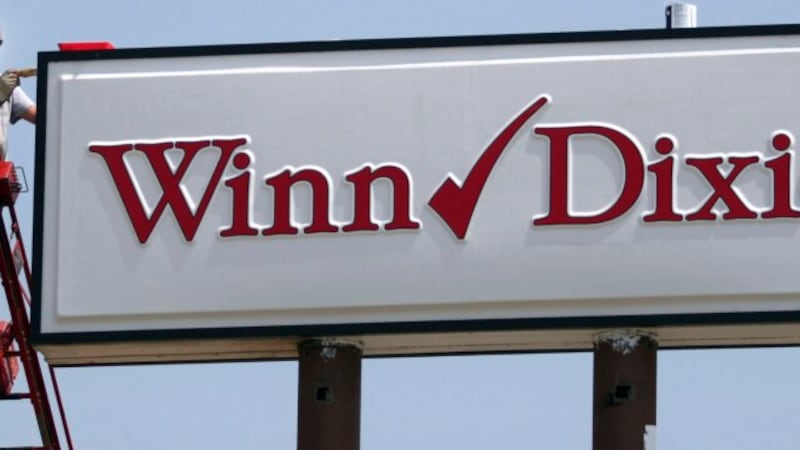 Published: Aug. 16, 2023 at 7:21 PM EDT
Discount grocer Aldi announced it plans to buy all Winn-Dixie grocery and Harveys Supermarket stores.
The German supermarket chain will evaluate which locations will convert to the Aldi format and which to will continue to operate as Winn-Dixie supermarket stores. There are more than 400 Winn-Dixie locations across Alabama, Florida, Georgia, Louisiana and Mississippi.
David Gwynn has run his personal site Groceteria.com since 1999, focused on the history of supermarkets across North America. He is also a faculty member in the libraries at the University of North Carolina Greensboro.
"Winn-Dixie is a big player in Florida and it always has been," Gwynn said. "Winn-Dixie and Publix seem to have such a chokehold on the Florida market that almost nobody else could come in there and compete successfully, so to see Winn-Dixie purchased by a company like Aldi is kind of interesting."
Gwynn looks at the differences in the brands and the differences in the store formats.
"It's kind of outside of Aldi's game plan because Aldi doesn't really do the traditional grocery stores that Winn-Dixie does," Gwynn said. "They have their format that was established in Germany and they brought to the U.S. and they've expanded all over the world and they roll with that, so it will be interesting to see what they do with the stores that they keep under the stores with the Winn-Dixie and Harvey banner."
The family that started Winn-Dixie was based in Florida. Its headquarters is located in Jacksonville.
"They had store brands that people thought of alongside national brands," Gwynn explained. "I mean, they were a big deal in the South, all over the South, and a big deal in that they also operated in a lot of smaller towns that other grocers didn't necessarily didn't go into in a lot of their states as well. Pretty much every place had a Winn-Dixie, at their peak."
As things evolve in the grocery world, with themes of delivery and self-serve options, some of what's old is new again. Gwynn said no-frills market options were big in the 1970s when food prices rose sharply, which has happened in recent years.
To enjoy looking back on what grocery stores have looked like through the years, visit the State Library and Archives of Florida and search the term "grocery" to look at images.
Scripps Only Content 2023