Get paid $1,000 to become 'Buc-ee's Bud-ee'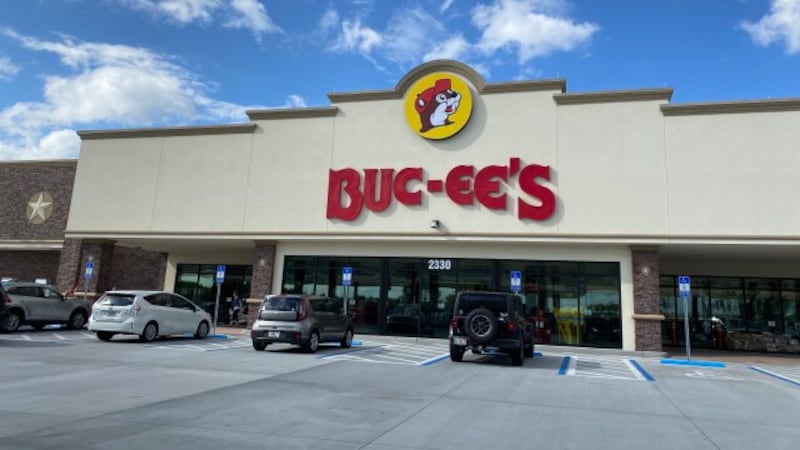 Published: Aug. 17, 2023 at 6:10 PM EDT
Want to be paid $1,000 just for eating Buc-ee's food and snacks? That's exactly what a website is offering one eager beaver.
FinanceBuzz is looking for a "Buc-ee's Bud-ee" who is willing to taste-test 25 foods from the popular roadside stop.
The lucky "Bud-ee" will be paid $1,000, in addition to a $250 stipend to cover the cost of snacks and merchandise.
It's all part of a FinanceBuzz research project.
"At FinanceBuzz, we help people save and spend their money wisely, and we want to know which Buc-ee foods are worth the bread," the website said.
Here's the deal: the person selected must live near or be willing to travel to a Buc-ee's and try almost any snack they offer. Among the items to be sampled include:
Buc-ee's Beaver Nuggets

sweet and savory kolaches

Hippo tacos

barbecue sandwiches

Buc'ee's Lemon Crisps

homemade fudge

Buc-ee's Gummi Bears

banana pudding

biscuits and gravy
The Buc-ee's sampler will have to document the experience through written product reviews and photographs, which will be used as the basis for an upcoming FinanceBuzz story.
Applications are due by Sept. 11. The chosen candidate will be selected by Sept. 18 and then have two weeks to complete the Buc-ee's taste test. Click here to apply.
Florida residents will have to travel to St. Augustine or Daytona Beach for the task. Those are the only two Buc-ee's locations in the state. However, a third location is being built in Ocala.
Scripps Only Content 2023