Nurse shares concerns about opioid-like drug 'Zaza' after nearly losing friend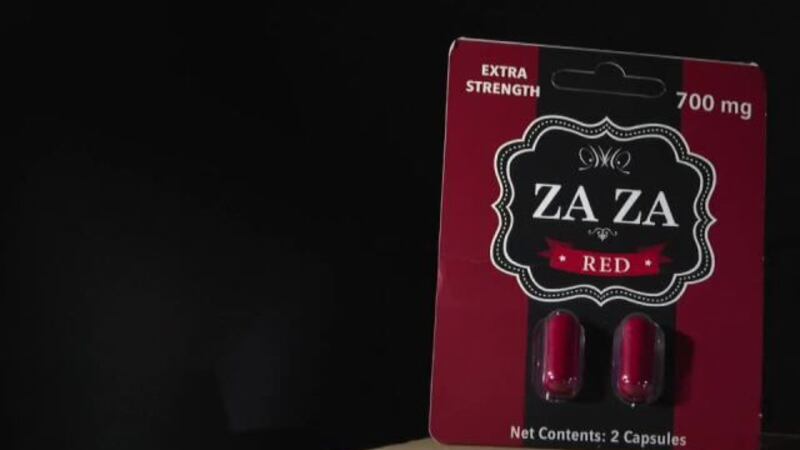 Published: Aug. 17, 2023 at 4:06 PM EDT
A Palm Beach County nurse is raising concerns about a popular drug that nearly took her friend's life.
The drug is called "Zaza" and where it's sold might surprise you. It can be easily found at gas stations, smoke shops and convenience stores, and its effects are similar to opioids.
The popular drug contains tianeptine, a component used in some countries as an anti-depressant, but it is not approved in the United States and is not regulated by the FDA.
For Ashley Harrison, it's an over-the-counter nightmare that almost claimed her friend's life.
"I couldn't imagine losing her, or her family losing her," Harrison said. "She's a beautiful soul and has so much to offer."
She feels she should know about "Zaza," since she works in the medical field, focusing on substances like it. She said she also asked her fellow nurses, and they were also unaware of the drug and its dangers.
She spoke with WPTV reporter Victor Jorges about nearly losing her friend. Harrison said her friend spent two days in the intensive care unit after buying the drug from a smoke shop in Delray Beach. She believes she bought it at Global Mart on Seacrest Boulevard. Harrison said her friend was hospitalized, put on a Narcan drip, and continued to feel symptoms, after a stranger found her on the side of the road.
Harrison said how easy it is to get your hands on this potent drug is concerning.
"It's scary that it doesn't have to be illegal," she said. "All you have to do is go into a local store."
Plus, as an advocate for mental health, she said it's dangerous for people who might be recovering from substance abuse disorder to stumble upon the drug.
"Those who are active in substance abuse, those who are out on the street are already aware of it and they consider it gas station heroin," she said.
"Tianna Red" is another name for the drug. It usually comes in pill or powder form.
Some companies are getting away with putting tianeptine in products by marketing it as a "natural supplement" to help with brain function, depression, and other disorders, according to the FDA.
WPTV also spoke to Luis Garcia, a retired firefighter and the founder of a non-profit that teaches people how to use NARCAN and distributes it all around the country.
He said the issue of whether or not to carry this product in a store is a moral one.
"It's really based on that store or owner's business conscience," he said.
Just like Harrison's friend, he said he walked into a smoke shop and what happened next surprised him.
"I told the clerk, 'Hey I'm looking for something to get me calmed down, I don't want to see my doctor for prescription, what do you have for depression,'" he asked. "She said, 'Zaza Red is our most popular item.'"
Similar to Harrison, he believes the drug is too easy to find.
"People would probably be shocked to find they can get this within a 10, 15 minute drive, anywhere in Palm Beach County," he said.
The Recovery Centers of America said there were seven cases of exposure to the drug in 2013. By 2016, that number had jumped to 137. In 2020, 251 cases were reported. "Zaza" is banned in Kentucky, Alabama, Michigan, Mississippi, Tennessee, Georgia, Indiana and Ohio.
Garcia said the drug has several elements that could make it attractive, including its accessibility and price point.
"It's simple math," he said. These two pills were $8. That's $4 a pill."
Thinking of her friend, Harrison said the drug, mixed with mental health illness, is a recipe for disaster.
"Obviously it's harder for an addict, because they just want anything to cope with," she said.
WPTV tried reached out to the company listed on the packaging of the "Zaza" pills Garcia provided for the interview. The company, M & J Distributing is based in a town outside of Atlanta, Georgia a there are very few records of the company online, as well.
WPTV also asked Palm Beach Fire Rescue about this drug and its popularity.
In a statement, PBCFR said the following:
We have looked back over the past two months of data. PBCFR has not seen any increase in calls dispatched as "Overdose." The data we collect is on the classification of drugs allegedly used, not the specific or street names of the substances. We are unable to positively identify if "Zaza" or "Tianepine" use has increased.
If you, or someone you know, is suffering from opioid use disorder, call 1-800-662-4357 or visit findtreatment.gov for resources.
Scripps Only Content 2023