South Florida veterans step up to help disabled vet into home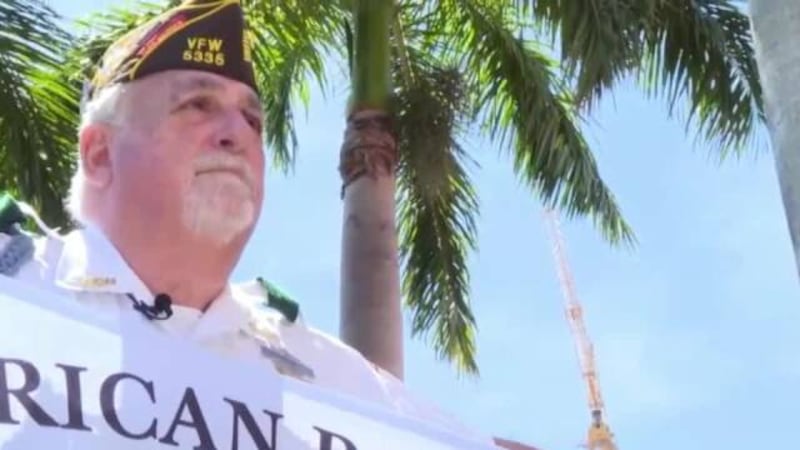 Published: Aug. 17, 2023 at 11:46 AM EDT
Local veterans are stepping up to help a severely wounded warrior feel welcome in his new home.
The ceremony to officially have Juan Amaris take ownership of his new Acreage home is Saturday, Aug. 17 at 10 a.m.
Amaris is an Army veteran. In 2006, he was burned on 75% of his body after an explosion at a US Army base in Iraq.
The house in the Acreage was built by Homes for Troops. That organization says it's built 350 homes for disabled vets, like Amaris, around the United States since 2004.
Boynton Beach VFW Post 5335 Commander Larry Blocher will be presenting a flag at Saturday's ceremony. Blocher is also a disabled vet and says taking care of fellow military veterans like Amaris is what it's all about.
"Taking the load off him and his wife, to raise their kids and give them the life they deserve, give him the life that he's now able to provide, you can't count that in dollars and cents, it's something you can feel, you can touch, you can see," Blocher said.
Blocher plans on being there with some of his fellow Boynton Beach VFW Veterans.
Homes for Troops says check-in for the ceremony at 12275 69th St. in the Acreage is at 9:30 a.m. on Aug. 17.
Scripps Only Content 2023