Gas station argument leads to shooting; suspect arrested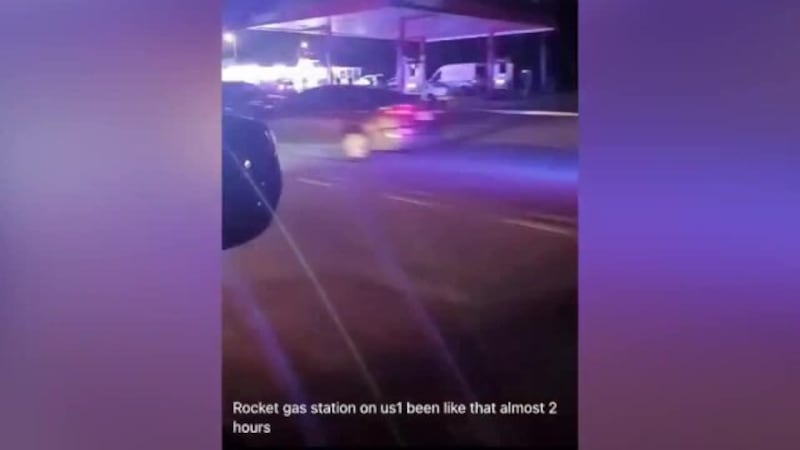 Published: Aug. 24, 2023 at 3:06 PM EDT
A 23-year-old man has been arrested in connection with a fatal shooting at a Fort Pierce gas station.
Brigham Miller was arrested after an altercation inside a Rocket Fuel gas station on U.S. Highway 1 led to a shooting that left a 33-year-old man dead, Fort Pierce police spokesman Larry Croom said Thursday.
Detectives said a fight between Miller and the victim took place inside the gas station.
Workers who didn't want to be identified told WPTV two men were arguing inside the gas station convenience store feet away from the register when it got physical, and that Miller pulled out a gun, appearing to shoot the victim eight to 10 times.
"Eight to ten times?!" said Jim Moore, who lives down the street and frequents the gas station often.
"I'm shocked, I mean, this is crazy," added Jim Westenhaver, who said he goes to the gas station several times per week.
Moore said he saw police lights at about 9 p.m. Wednesday and heard several sirens.
"About four cars and I think a crime scene was here too," Moore said.
The victim was taken to HCA Florida Lawnwood Hospital, where he was pronounced dead.
It hit home for Andres Moreina, who takes this road to work every day, and often stops at the gas station himself.
"It makes you kind of think, be more careful, be more alert, be aware of your surroundings at all times," Moreina said.
Moreina said it made him think that had he been there at the time, it could have been him inside that store, too.
"Scary. If something like this is about to occur, where is my exit plan? Or fight or flight? Am I going to do my best to try to help those involved to help keep everyone else safe?" Moreina said.
While the news is jarring, Moreina said it's not going to keep him from coming back.
"I think that this is a great spot," Moreina said.
Miller was arrested on a first-degree murder charge and taken to the St. Lucie County jail.
Croom didn't say what prompted the dispute.
Scripps Only Content 2023