Worker impaled by rebar at downtown Miami construction site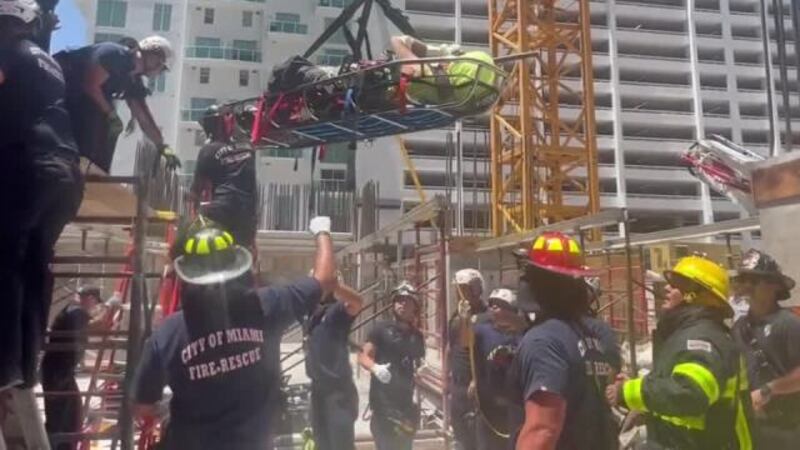 Published: Aug. 24, 2023 at 12:56 PM EDT
A worker was hospitalized Wednesday after he was impaled by rebar at a construction site in downtown Miami.
The man was working at the site at 77 SE Fifth St. when he fell onto standing rebar and became impaled, Miami Department of Fire-Rescue Lt. Pete Sanchez said.
The rebar impaled his lower body and went through his torso, Sanchez said.
Video provided by the Miami Department of Fire-Rescue showed rescuers helping to lower the worker to the ground using a harness, safety basket and a construction crane.
The worker was transferred onto a stretcher and then taken to Jackson Memorial Hospital's Ryder Trauma Center in critical condition, Sanchez said.
Scripps Only Content 2023