Father arrested in choking death of his 2-month-old daughter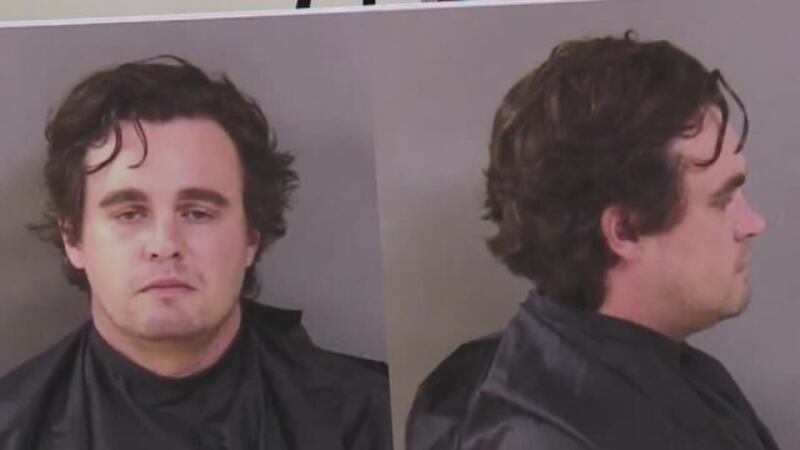 Published: Aug. 28, 2023 at 4:26 PM EDT
The Indian River County Sheriff's Office said a father was arrested Friday in the death of his 2-month-old daughter two years ago.
Sheriff Eric Flowers announced the arrest of Joseph Napier in the death of his infant daughter, Iris Noelle, on May 28, 2021.
When dispatchers received a 911 call regarding the unresponsive child, dispatchers began giving CPR instructions to the caller while also notifying deputies and fire rescue to respond.
When deputies arrived at the home, located in the 1500 block of Sixth Avenue, they made contact with the caller, later identified as the infant's father, Joseph Napier, as well as his 2-month-old daughter, who was unresponsive and "turning blue," according to the deputy.
Watch the full news conference below:
Indian River County father arrested in choking death of his 2-month-old daughter
The deputy took over CPR measures and rushed the infant to the ambulance. Despite the life-saving efforts, the infant did not survive.
During the preliminary investigation, Napier told deputies the infant choked, and he could only see a small white object in the back of her mouth. Investigators said the father then gave a timeline of events and claimed he left the child unattended, on a couch, with his 18-month-old daughter for about 10 minutes.
"We know that he was in the other room neglecting these children way longer than that," Flowers said.
When he returned to the room, he discovered the child was choking and in distress, but the sheriff's office said he still waited about five minutes before calling 911.
Detectives said they later determined that Napier actually spent about 30 minutes on his cellphone while in another room.
During an exam of the 2-month-old, a baby wipe was removed from deep within the infant's throat. Detectives said this is what caused the airway obstruction.
The sheriff's office determined that the only person present at the time of the incident who could have placed the wipe that deep in the child's throat was Napier.
"Our forensic team has determined that his claims that the 18-month-old child placed a wipe down the throat of this 2-month-old infant, we've proven that that's not possible," Flowers said. "He put that wipe in that child's mouth. He pushed it down far enough that this child choked. It took doctors going deep into this child's throat with forceps [to get it out]."
Flowers said he believed Napier was fed up with the child crying because she had colic. Iris' grandfather, Joe Miller, who was at the news conference with deputies and left Iris with Napier to go to work minutes before she died, said he believed the same.
"As I was getting dressed, Joe [Napier] was screaming at the top of his lungs at the baby, 'Why can't you shut the eff up?!'" Miller said. "That was the last thing I heard."
"It's unacceptable. Absolutely unacceptable," added Flowers. "He knew what he was doing."
Miller said Iris is still so loved by many, and said her death is still an open wound he and his family carry.
"We struggle with it every day. It doesn't go away," Miller said. "Just like anything else, we like to see closure, too."
Miller said Napier's arrest does bring closure to that wound and helps him heal, knowing he's behind bars.
"We've still got a journey to go, but this is a step in the right direction," Miller said. "This helps. This really, really helps."
Miller added he hopes other people will hear Iris's story, and that by sharing it, she might save another little girl or boy from the same fate.
"It definitely feels like a relief. I gave it to the Lord before this even started," Miller said. "I have people out there praying for me. This is one shackle that I wanted to be broken."
After a two-year investigation, Napier was arrested by detectives on a charge of manslaughter. He is currently being held at the Indian River County jail on a $750,000 bond.
Flowers said if he could, he would charge Napier with homicide but said there wasn't enough evidence to indicate Napier put the wipe in the infant's mouth with the intent to kill, instead of just keeping her quiet.
Iris' mother declined to comment. Iris' sister, the 18-month-old who is now nearly four, has been placed in the care of a family member.
Scripps Only Content 2023