Big Dog Ranch Rescue pushes adoptions to make space for animals in storm area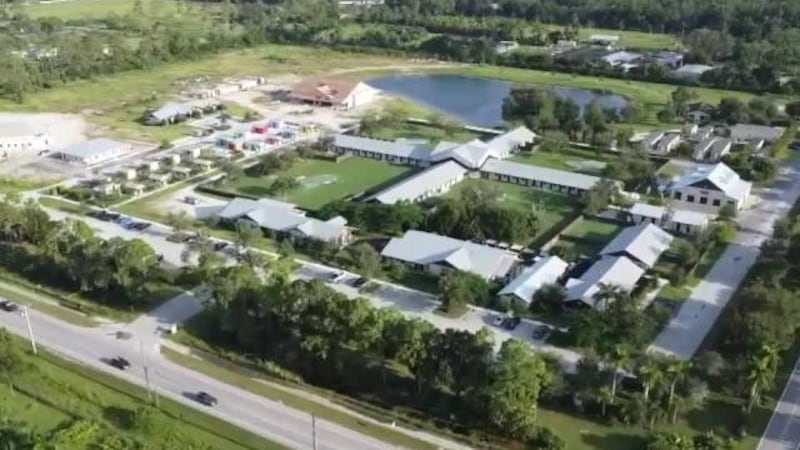 Published: Aug. 31, 2023 at 4:15 AM EDT
Big Dog Ranch Rescue is pushing to increase adoptions this week after Hurricane Idalia.
The nonprofit, which has hundreds of dogs available for adoption, said it needs to make space for other dogs affected by the Category 3 Hurricane.
Robin Friedman, who helps run the group's 33-acre facility, said shelters constantly call the nonprofit to take dogs. She said they plan to take dogs from damaged shelters but can take more if people adopt dogs.
"Every time we get a dog adopted or we can get a dog into a foster home," Friedman said. "We make room to save another dog here."
She said the nonprofit was able to help four shelters during Hurricane Ian. But, right now, the nonprofit id saying no to house dogs almost every day.
"The toughest part, in general, is having to say 'no' for space," Friedman said. "That's the hardest thing for us to do because we are getting emails daily ... with requests to take dogs that are on their last day."
The nonprofit is also collecting supplies, like dog food and water, for the areas affected by Idalia.
Scripps Only Content 2023