Officials hopeful that new legislation will counter insurance crisis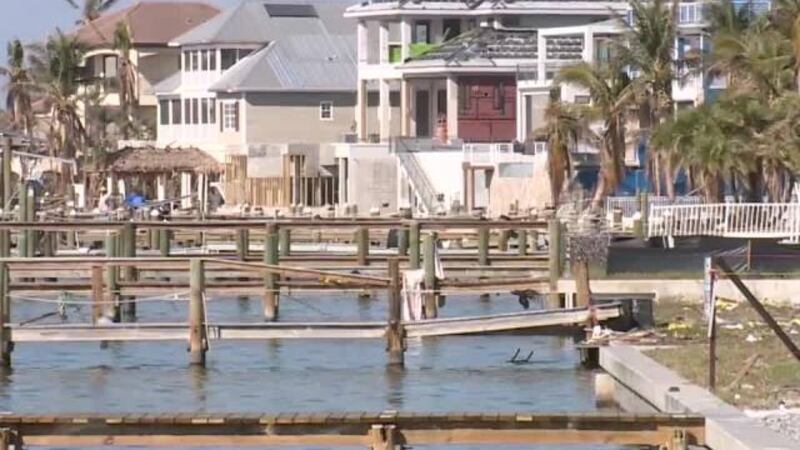 Published: Sep. 5, 2023 at 11:25 AM EDT
The biggest storm over insurance in Florida has been swirling in court.
"There are games that are being played that allowed people to game the system," Florida Chief Financial Officer Jimmy Patronis said. "We don't need an environment where people are suing and settling."
The suing and settling have been going on for years.
SPECIAL COVERAGE: Priced Out of Paradise
Homeowners have sometimes been pressured to sign over insurance claims rights to a contractor. When the insurance company finds no damage and denies the claim, the contractor sues and the insurance company's bills pile up.
This has contributed to Florida making up almost 80% of the country's insurance lawsuits over claims.
"We're spending $3 out of every $4 the insurance companies are paying are going out in litigation costs and not actual claims," Florida Atlantic University real estate expert Ken Johnson said. "It takes time for the new legislation to kick in."
Johnson said some of the new legislation to counter the problem this past year targeted one-way attorney fees and signing over claims' rights.
"We had a business model that was upside down," Patronis said. "We had loopholes in Florida statutes that were open, and the Florida Legislature finally said 'enough is enough' and closed the loopholes."
The loopholes closed just as the whole system seemed like it was about to collapse.
The losses for insurance companies have been steep. Some have gone insolvent while others have left the state.
Policyholders have been left with skyrocketing premiums to offset the costs of all the litigation and still waiting for reforms to trickle down to stop the disorder.
Scripps Only Content 2023