Younger, first-time homebuyers targeting Treasure Coast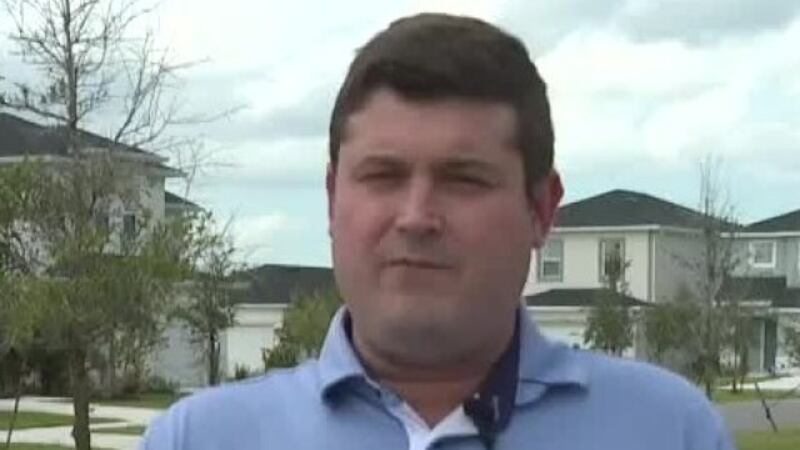 Published: Sep. 11, 2023 at 6:05 PM EDT
When Jason Touw was looking to buy a home in South Florida, the Lynn University graduate knew Palm Beach County would be too expensive.
"I moved from Boca to Minnesota and looking to move back with my wife. At the time she and I were looking, we looked in this area and down there and we found this area was more affordable for us," Touw said.
He and his wife found a home in Port St. Lucie off Crosstown Parkway.
They moved in last year, and are glad they did.
"We both had friends in the area and we both decided to check out the Treasure Coast area and that's where we ended up," Touw said.
Realtor Rita Glasure with Illustrated Properties works with younger clients.
She said it's crucial to make sure you have all your financing in order ahead of time and be ready to go, especially when inventory is still a challenge.
"Being the first one in the door. If you are the first one to show a client that house and they make an offer, you have a better opportunity than other people," Glasure said.
Realtor Eddie Arguelles has been working with client Chris Noel-Bentley for the past five weeks.
He's a first-time homebuyer and a clinical nurse coordinator at a hospital in Palm Beach County, but a house there is well out of his price range.
"I get the feeling I've got to jump quick, that's how it seems you know," Noel-Bentley said. A 2022 Freddie Mac study showed Port St. Lucie is fourth for first-time homebuyers.
Noel-Bentley is ready to stop renting. "Renting I'm throwing money in the trash, to be honest the rents and the mortgage is the same exact same price. So if I'm going to be spending that much money, I might as well be investing in myself as opposed to just giving it away."
Arguelles said everyone's story is different.
His advice for younger buyers is to be ready to compromise and don't think about your first home as your forever home.
"That this is a smart investment that it's a vehicle to get into real estate without thinking this is where I'm going to live for the rest of my life," Arguelles said.
Scripps Only Content 2023