Fort Lauderdale woman accused of operating prostitution parlor in Stuart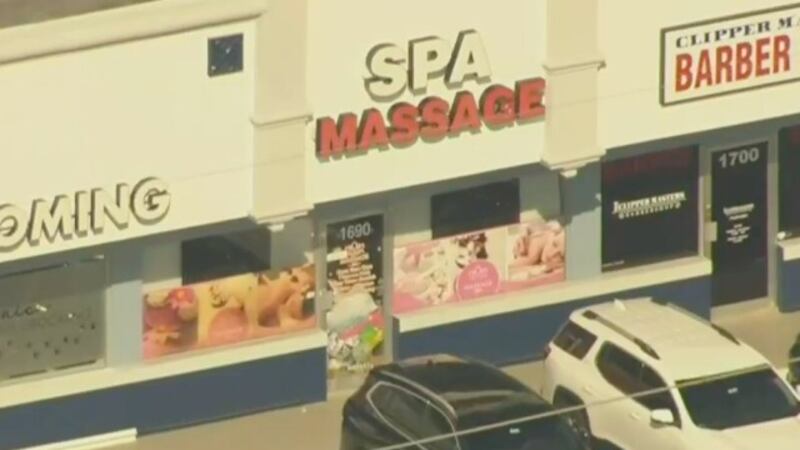 Published: Sep. 12, 2023 at 2:45 PM EDT
A South Florida woman with ties to Stuart is in custody facing charges of operating multiple massage parlors as prostitution fronts.
The Broward Sheriff's Office announced Tuesday that Wanxin Li was arrested Sept. 7 at her Fort Lauderdale home.
The investigation began in March when the sheriff's office said they received an anonymous tip that Li was running two prostitution operations — one in Stuart and the other in Oakland Park.
Detectives later learned that Li owned and operated a building, listed as a massage spa, at 1545 East Oakland Park Blvd. in Oakland Park and a storefront within a shopping plaza at 1690 Northwest Federal Highway in Stuart.
The sheriff's office said their investigation led to evidence of illegal activities committed at the suspect's Fort Lauderdale home and prostitution at both massage spas.
Authorities said a warrant for Li's arrest and search warrants for the properties and her home were later obtained.
The Martin County Sheriff's Office SWAT team helped Broward Sheriff's investigators execute the search warrant at Li's business in Stuart.
According to detectives, the spa in Oakland Park was unoccupied. However, two women were found living within the storefront in Stuart. The Martin County Sheriff's Office arrested one of the women after identifying her as a suspect in another prostitution case.
Li faces charges related to deriving support from prostitution, money laundering over $100,000 and maintaining a place for prostitution.
Detectives said there is no evidence of human trafficking at this time.
Scripps Only Content 2023