Fort Pierce installs murals to help stimulate economic growth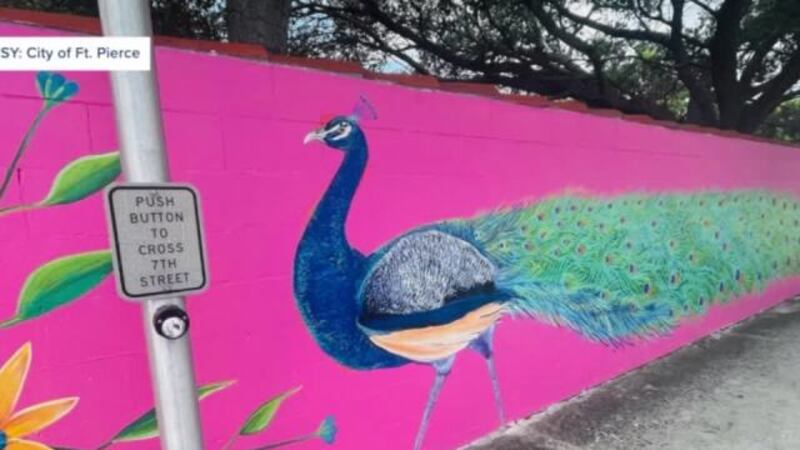 Published: Sep. 12, 2023 at 12:06 PM EDT
The city known for its sunrises is proud as a peacock because of four outdoor murals.
The Fort Pierce Redevelopment Agency created the Peacock Arts District to do improvements with the goal to invigorate the once vibrant downtown and stimulate the economy.
"This is extremely difficult actually to do especially in this heat. But I am honored to be able to have such incredible feedback from the community. They've been just amazing. They just they love it and no matter what the social economic background of each individual is, they're able to connect through art and through what we've done here," said artist Samara Ash
"Really trying to make the arts come alive here and attract not only new newcomers, but also I think people living in this area. Need to really gain their sense of pride back and care about the community we're in. We don't need to travel to someone else's downtown to go shopping or to spend our money. What we have here is beautiful," said muralist Zoey Alyssa.
If you would like to meet those artists you can on Sept. 25 at 10 a.m. at the city parking lot located on Orange Ave and 7th Street. Click here to register to attend the event.
Scripps Only Content 2023