2 teens arrested in shooting of 17-year-old in Stuart on Sept. 3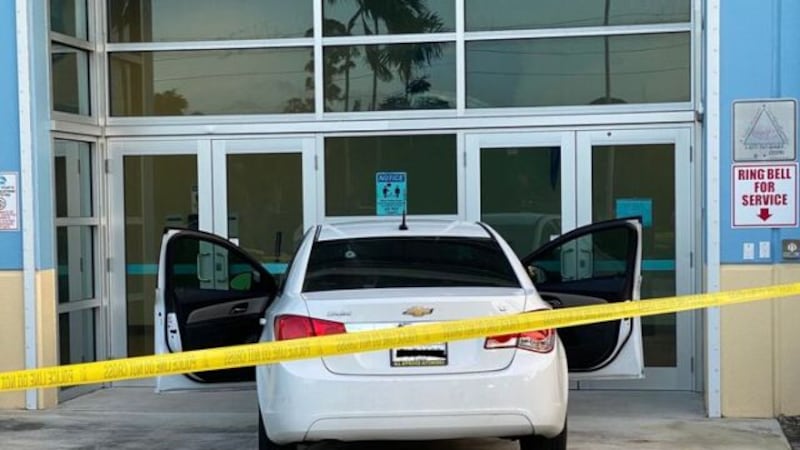 Published: Sep. 20, 2023 at 6:50 PM EDT
Two teens have been arrested in the shooting of a 17-year-old shot while he was driving on Martin Luther King Boulevard more than two weeks ago and rode to the police department, nearly crashing through the entrance seeking help.
On Monday, the Stuart Police Department said they arrested two boys, ages 16 and 17, who were positively identified and face charges of attempted murder and conspiracy to commit murder. They are in custody at the Juvenile Justice Center, and the state attorney's office will make a decision whether to charge them as adults.
On Sept. 3 police said the victim received prompt medical attention at the hospital and was discharged shortly after the incident.
He is recovering well, police said Monday.
Since the shooting, the Stuart Police Department Detective Bureau has conducted an exhaustive investigation. Detectives and cime analysts used various investigative techniques to build a case and locate the suspects involved, according to a news release.
Detectives went to St. Lucie County and southern Martin County to pursue leads.
"Stuart Police Department would like to thank our law enforcement partners at the Martin County Sheriff's Office and Port St. Lucie Police Department for their assistance," Stuart police said.
Right after the shooting, police hadn't said what led up to the shooting, nor if it was targeted.
"Our primary concern was and is always to bring justice to any victim of crimes," police Chief Joseph Tumminelli said.
Scripps Only Content 2023