Don Estridge, Suncoast earn U.S. Department of Education honors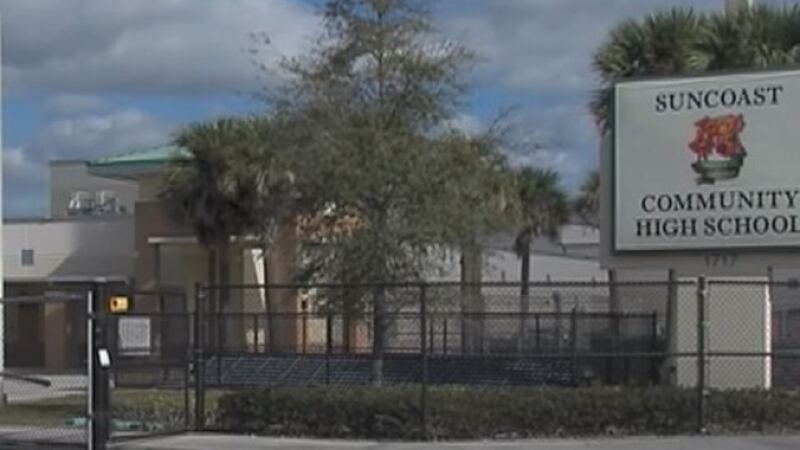 Published: Sep. 19, 2023 at 9:31 PM EDT
Two Palm Beach County schools are among 353 National Blue Ribbon Schools in 2023 by the U.S. Department of Education: Don Estridge High Tech Middle School in Boca Raton and Suncoast Community High School in Riviera Beach.
The recognition is based on their school's overall academic performance, according to a news release by the federal agency.
The Department of Education will formally recognize the 313 public and 40 private schools at an awards ceremony on Nov. 16 and 17 in Washington, D.C. They include 14 Florida schools. Up to 420 schools may be nominated each year.
The department recognizes all schools in one of two performance categories, based on all student scores, subgroup student scores and graduation rates: exemplary high-performing schools and exemplary achievement gap-closing schools.
Suncoast and Estridge, which are magnet schools, were honored as exemplary high-performing schools.
Estridge, which has 1,285 students, emphasizes technology. Suncoast, with 16,04 students, is composed of four programs, computer science, International Baccalaureate, innovative interactive technology, and math, science and engineering.
"The honorees for our 2023 National Blue Ribbon Schools Award have set a national example for what it means to Raise the Bar in education," U.S. Secretary of Education Miguel Cardona said. "The leaders, educators, and staff at our National Blue Ribbon Schools continually inspire me with their dedication to fostering academic excellence and building positive school cultures that support students of all backgrounds to thrive academically, socially, and emotionally.
"As the Biden-Harris Administration partners with states and schools to accelerate academic success and transform educational opportunity in this country, we take tremendous pride in the achievements of these schools and their commitment to empowering educators, serving students, and engaging families."
The National Blue Ribbon Schools Program has bestowed approximately 10,000 awards to more than 9,700 schools over 40 years.
Scripps Only Content 2023