Amazon prepares to hire more than 100 employees at new Riviera Beach warehouse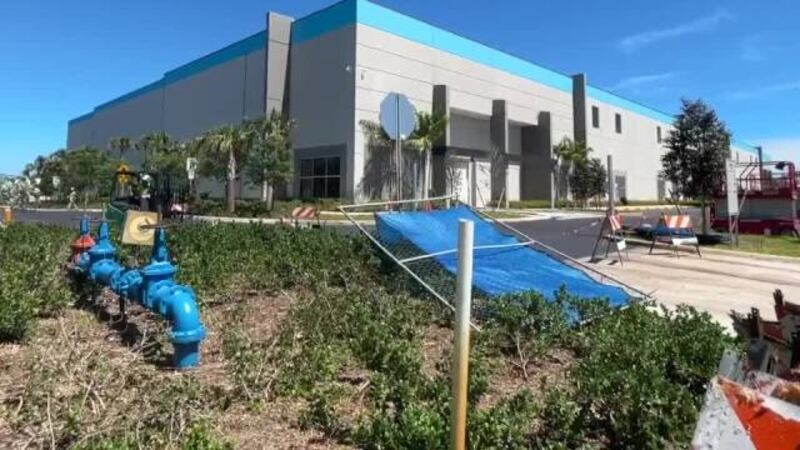 Published: Sep. 21, 2023 at 1:05 AM EDT
The new Amazon warehouse in Riviera Beach is expected to open in October.
It's bringing more jobs to the area and residents like Jeronia Lucas couldn't be happier.
"I feel like Amazon is a great place to work for and a great employer," Lucas said.
She said she used to work for Amazon, which "was one of the best companies I ever worked for."
Lucas is looking to return to Amazon when the new facility opens in Riviera Bach.
"I'm used to it. I'm perfect for the job. I know exactly what to do. I have no problem working the hours, overtime. Amazon has excellent benefits," Lucas said.
Sara Maxfield, economic and business development manager for Riviera Beach, said the new facility on 13th Street and President Barack Obama Highway, will bring more than just jobs.
"It's bringing significant capital investment in our corridor, 120,000 square feet of warehousing and delivery space and over 100 brand new jobs," she said.
About 60 locals showed up to Amazon's first hiring event in Riviera Beach, hoping to snag an opportunity.
Riviera Beach resident Ted Pace said he's glad to see a big company coming to his city.
"It's a good place to work, you know what I mean, a good company," Pace said.
The jobs range from entry-level all the way to middle management. Wednesday's event was the first step to getting those positions filled by local residents.
"We wanted to make sure that the Riviera Beach residents kind of had the first bite at the apple, so as soon as those jobs drop and they're ready to be filled those who attended today will be notified via email and will be able to jump right in," Maxfield said
Riviera Beach leaders are also hoping Amazon will attract more businesses to the area.
Scripps Only Content 2023