Man sentenced to life in prison without parole in 2018 murder
Norman Pelt Jr., 31, fatally shot Victor Joseph, 22, in West Palm Beach in 2018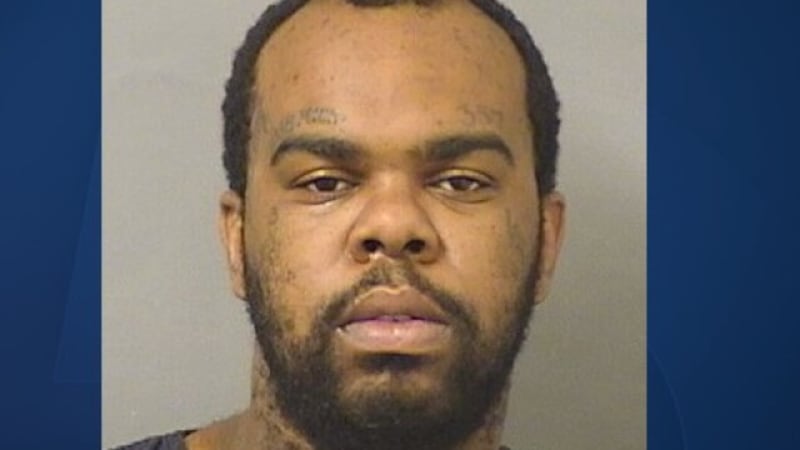 Published: Sep. 20, 2023 at 9:31 PM EDT
A 31-year-old man West Palm Beach man on Wednesday was sentenced to life in prison without the possibility of parole after a jury convicted him of first-degree murder in a 2018 murder in West Palm Beach.
Norman Pelt Jr. was arrested on June 2, 2020, in the shooting death of Victor Joseph, 22, of North Lauderdale, on Eighth Street near Railroad Avenue, west of U.S. 1.
The guilty verdict requires an automatic life sentence.
Circuit Court Judge Howard Coates presided.
At 11:09 p.m. May 11, 2018, officers found Joseph on the 400 block of Eighth Street dead with multiple gunshot wounds.
Investigators learned that he had met with a man nicknamed "Ray Ray," according to the police report.
DNA evidence and surveillance-camera video recordings linked Pelt to the crime.
One video recorded a man saying "You my dog Ray Ray" and "get off me" moments before shots were fired, the report said.
Another video showed Joseph arriving at the location in a vehicle that had been reported stolen from Broward County. The Palm Beach County Sheriff's Office recovered the car days later, and he people driving it said Pelt had sold them the vehicle.
Pelt told investigators he had picked up Joseph in Lake Worth and dropped him off near Silver Beach Road in LakePark.
He claimed to have had no other contact with Joseph the rest of the evening.
A cellphone belong to Pelt showed he received a call at 11:06 p.m., which was about 3 minutes after Joseph was shot. Phone tower records place him at or near the crime scene.
Scripps Only Content 2023