Brightline begins passing through 'Confusion Corner' in downtown Stuart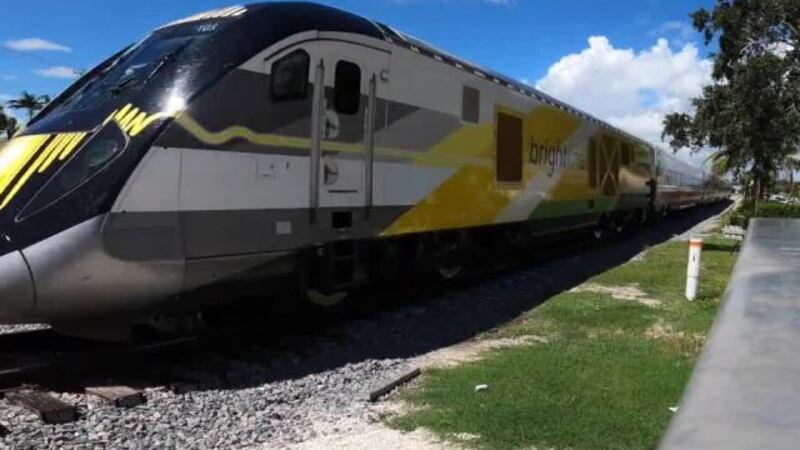 Published: Sep. 22, 2023 at 4:55 PM EDT
As Brightline took its initial passenger runs Friday to Orlando, it traveled through some spots of the Treasure Coast.
In downtown Stuart, an area dubbed "Confusion Corner" may get even a bit more busy.
"Confusing? No, actually I think it's alright if you pay attention," said one man walking by.
"Confusion Corner. It is what it is," said someone else.
It is what it is, they say, right down to the familiar sights and sounds. That familiarity met novelty Friday. There was also some excitement for those coming out to see the train whiz through.
"Here it comes! Yes!" one man exclaimed.
But be careful that you don't miss it. WPTV clocked that train at about 1 minute and 30 seconds from the moment you hear and see the crossing gates lower. It was just enough time to talk to a driver stuck in traffic.
"It's kinda scary, especially going through this intersection," the driver said.
A break in the action led to a want for more in the form of a way to get on board.
"I just wish that we had a station here," one man who came out to see the train commented.
"That's not enjoyable because if a train is going to come through here, I would rather it stop," another woman said.
"Good and bad. The bad is if people don't pay attention trains will always win," another man said. "The good, hopefully, there will be a stop here soon, and we can use it."
Scripps Only Content 2023