Brightline train hits and kills person in Delray Beach, police say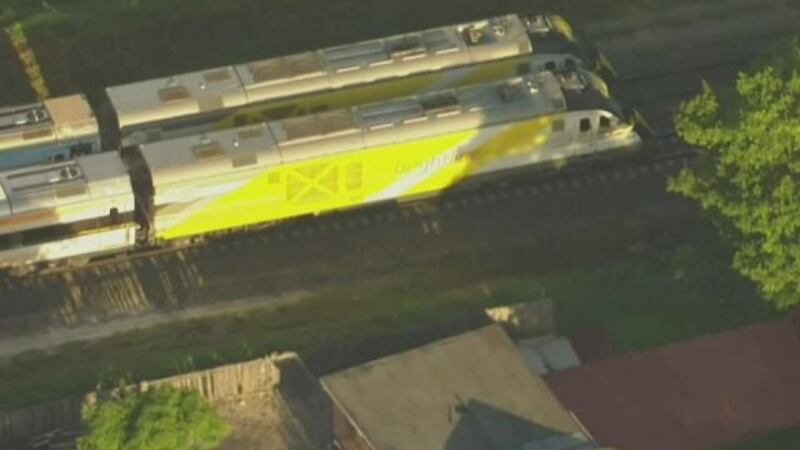 Published: Sep. 22, 2023 at 7:20 AM EDT
On the same day Brightline started service from South Florida to Orlando, one of the company's trains fatally struck a person in Delray Beach on Friday morning, authorities said.
The Delray Beach Police Department said just after 7 a.m. that officers were investigating a deadly crash between a Brightline train and a pedestrian at Southeast Second Avenue and Southeast Fourth Street.
Ted White, a spokesman for the Delray Beach Police Department, said a person crossing the southbound tracks was struck and killed by the train.
White said it appeared to be a suicide.
The Brightline train involved in Friday's deadly wreck was not the same train that's part of the inaugural ride to central Florida.
That train departed Miami at 6:50 a.m. It was scheduled to arrive in West Palm Beach at 7:45 a.m. and then depart for Orlando International Airport about 15 minutes later. However, the fatal crash in Delray Beach delayed the route for more than an hour.
A passenger on the Brightline involved in the wreck told WPTV the train was heading southbound and had departed from West Palm Beach.
Scripps Only Content 2023