Tropical Storm Ophelia makes landfall in North Carolina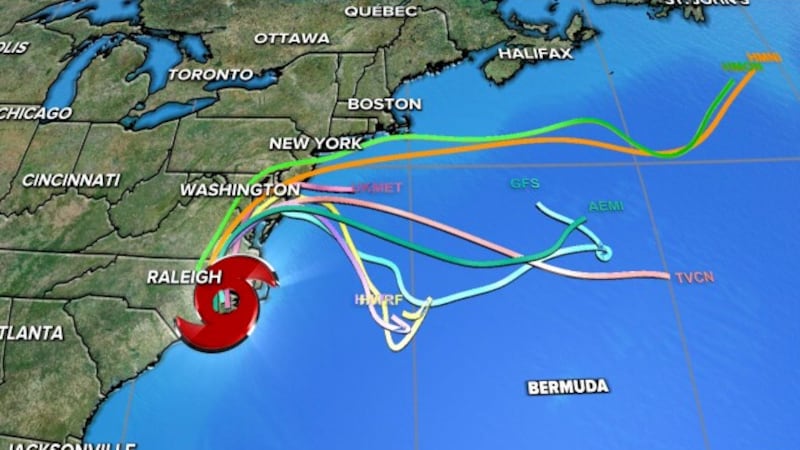 Published: Sep. 23, 2023 at 8:35 AM EDT
Tropical Storm Ophelia made landfall at 6:15 a.m. Saturday near Emerald Isle, North Carolina, with sustained winds of 70 mph.
The storm is expected to produce storm surge up to 4 to 6 feet along the Carolina coast and 2 to 4 feet along southeastern coastal Virginia.
Heavy rainfall from this system could produce flash flooding from North Carolina to New Jersey.
Ophelia will eventually weaken to a post-tropical or extratropical system over the next couple of days as it continues its path over land.
TRACKING THE TROPICS: Hurricane Center | Hurricane Guide
A tropical wave, associated with Invest 90L in the Eastern Atlantic has a high chance of tropical formation over the next two to seven days.
Regardless of formation, long-range computer models keep this disturbance away from the U.S.
Scripps Only Content 2023