Underground petroleum gas tank leak put out by Palm Beach County Fire Rescue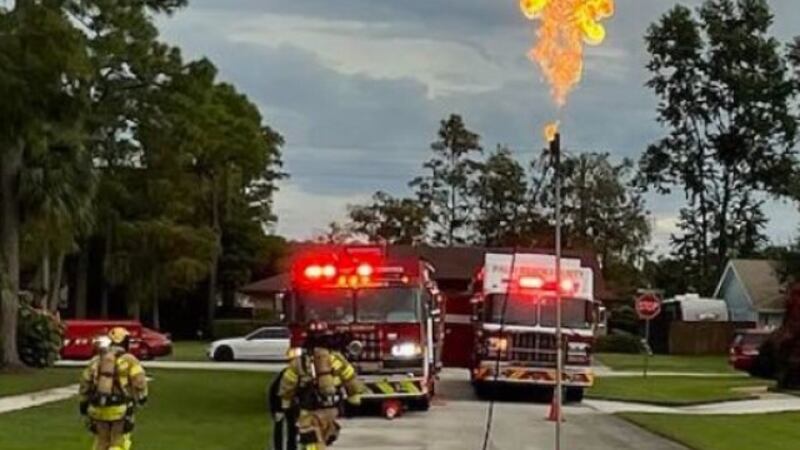 Published: Sep. 26, 2023 at 10:50 PM EDT
Palm Beach County Fire Rescuer personnel worked 30 minutes to put out an underground liquefied petroleum gas tank leak in Wellington on Tuesday night.
At approximately 5 p.m., units were dispatched to the 1100 block of Barnstaple Circle in Wellington for a residential leak after a 911 caller reported smelling a strong odor of gas, according to an inquiry from WFLX.
Initial arriving units located the source, a large underground tank.
Firefighters were unable to stop the leak, and performed a controlled burn-off of the residual gas.
The burn off lasted approximately 30 minutes, and then personnel were in the clearing stages.
There were no reported injuries.
The agency posted images on Facebook.
Scripps Only Content 2023