Here are the new laws beginning Oct. 1 in Florida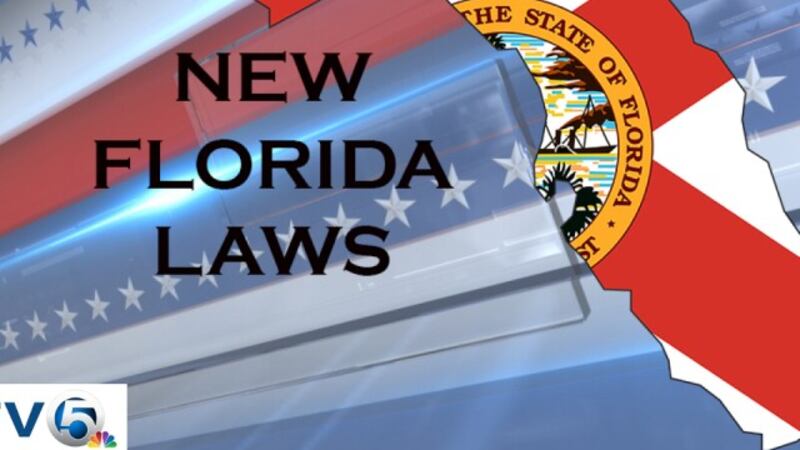 Published: Sep. 28, 2023 at 6:10 PM EDT
In just a few days, Florida's latest round of new 2023 laws come into effect.
The Oct. 1 changes open up the death penalty for those convicted of sexual battery of children. There are also new laws to crack down on streakers and put new rules in place for children driving golf carts.
In total, more than 30 new laws take effect Sunday. Many of them center on higher penalties for criminal offenses. HB 1297, might be the most controversial for further easing access to capital punishment.
The governor signed the law into effect in May with fanfare declaring Florida a "law and order" state.
The law allows death penalty sentences for people who commit sexual battery on kids under age 12.
"In Florida, we think the worst of the worst crimes deserve the worst of the worst punishment," Gov. Ron DeSantis said before signing the policy.
At least eight of 12 jurors would need to approve to send the recommendation to a judge, who would have the final say in a death or life sentence.
For sex assault survivors like Sen. Minority Leader Lauren Book, D-Davie, — who helped carry the bill— it was a step in the right direction.
"It's not a matter of if they re-offend," Book said. "It's a matter of when they re-offend, and the reality is, we're not doing anything in the penal system to handle ... these types of offenders."
The new law is likely to wind up in court as both the state courts and U.S. Supreme Court have previously ruled against the death penalty for rapists.
Other opponents have voiced religious objections, such as state Sen. Rosalind Osgood, D-Fort Lauderdale. Before voting on the policy in April, Osgood said her beliefs had her torn on the issue.
"If I believe in my faith that God can redeem and save anybody, then how do I support someone getting the death penalty?" Osgood said. "And I'm just talking about me. That's my struggle."
Below are a few other crime laws that go into effect this weekend:
Upgrading penalties for the makers and distributors of fentanyl, especially if they sell to children (HB 1359)
More severe sentences for having or using a gun while involved in human trafficking (HB 1465)
Increased penalties for violence against police animals (HB 1047)
The so-called "anti-streaking" law (HB 319) is also official. Those running onto a field or event stage can face a first-degree misdemeanor charge with a maximum fine of $2,500 and up to a year in jail.
Finally, if you live in a golf cart community and have a minor behind the wheel, they'll need a learner's permit or driver's license if they plan to drive on public roads. The law, HB 949, got unanimous support from lawmakers — who think it's on par with common sense.
For more laws starting in October, check out the Florida Senate's complete list here.
Even more of Florida's new policies come online in January 2024. They include provisions putting more restrictions on pretrial release.
Scripps Only Content 2023