FSU coach makes helicopter landing at Palm Beach County high schools
Mike Norvell seeks to impress area's top recruits during bye week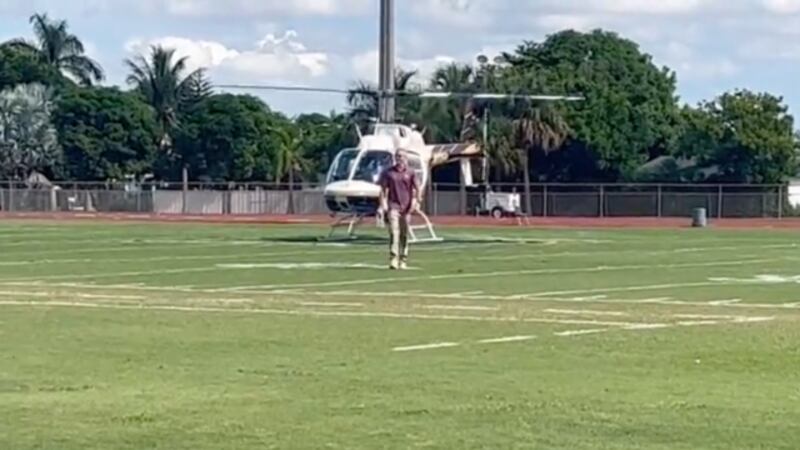 Published: Sep. 29, 2023 at 10:15 PM EDT
Florida State football coach Mike Norvell used his team's bye week to hit the recruiting trail, which included some stops at several Palm Beach County high schools.
Norvell paid a visit to Cardinal Newman High School in West Palm Beach, where four-star cornerback Ricky Knight III plays for the Crusaders.
Knight caught the attention of Florida State defensive backs coach Patrick Surtain, who has deep ties to South Florida, early and has already committed to the Seminoles as an athlete in the class of 2024.
Cardinal Newman has several other prospective Florida State recruits on the roster.
Norvell also stopped by the Benjamin School, where current Florida State quarterback Jordan Travis once played.
Amaree Williams, a four-star defensive end for the Buccaneers, is coveted by Florida State and several other big-time schools, including Florida, Georgia, Miami, Michigan and Auburn.
Norvell arrived at the schools by private helicopter, landing on the football fields in full spectacle to garner favor with recruits.
The Seminoles (4-0, 2-0 Atlantic Coast Conference) are currently ranked in the top five in both polls after surviving a September slate that included wins against LSU in Orlando and Clemson on the road.
Scripps Only Content 2023