Tropical disturbances stay away from the United States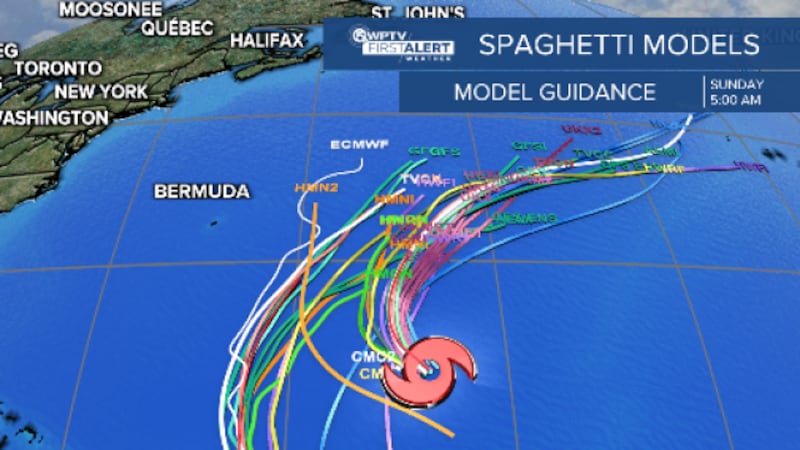 Published: Oct. 1, 2023 at 5:05 AM EDT
Tropical Storm Philippe has winds of 50 mph, moving west at 7 mph, and was about 255 miles east of Guadeloupe and about 205 miles east-southeast of Barbuda, according to the 5 p.m. update from the National Hurricane On the latest track, the center of Tropical Storm Philippe will curve away from the Northern Leeward Islands, but still could bring impacts to these islands Monday and Bermuda late this week as it strengthens into a Category 1 hurricane.
As of 5 p.m., Rina became a depression with maximum sustained winds of 35 mph moving northwest at 16 mph. Rita was about 735 miles northeast of Northern Leeward Islands.
It will stay away from land and weaken to a remnant low Sunday night and dissipate Monday.
Scripps Only Content 2023