Hurricane Tammy moving away from the Northern Leeward Islands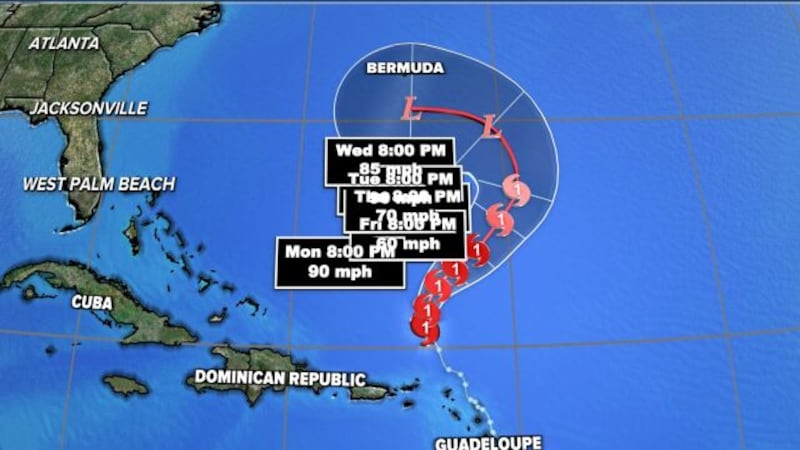 Published: Oct. 22, 2023 at 7:55 AM EDT
As of 11 p.m. Hurricane Tammy has winds of 85 mph and is moving north-northwest at 9 mph.
Tammy was about 190 miles north-northwest of Anguilla.
The Leeward Islands could see up 12 inches by Monday night.
Hurricane Tammy will pull away from these islands throughout the day, moving into the Western Atlantic.
Monday, the storm could strengthen, but remain as a Category 1, then become a tropical storm by the end of the work week as it nears Bermuda.
An area of showers and thunderstorms in the southwestern Caribbean Sea has a 60% chance of tropical formation over the next two to seven days.
Scripps Only Content 2023