Plan would reduce lanes on State Road 60 in Vero Beach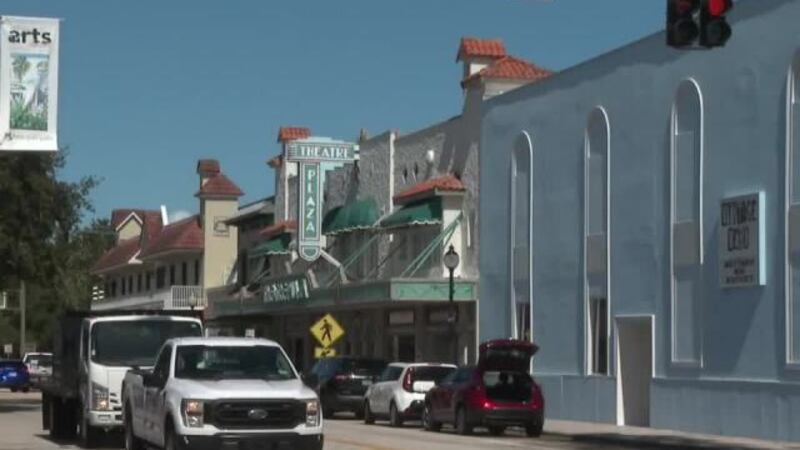 Published: Oct. 25, 2023 at 5:05 PM EDT
There's another push in Vero Beach to shrink the number of traffic lanes going through downtown.
It's all in an effort to improve safety and promote downtown business growth, but not everyone supports the plan.
The area involves the "twin pairs" section of State Road 60 between 20th Avenue and the railroad tracks.
Skip Van Cel operates Vintage Vero at the corner of 20th Street and 14th Avenue along Vero Beach's Main Street.
"We're sitting here with four lanes of traffic, which is more than I-95 has," Van Cel said.
His main problem is the traffic heading west on State Road 60.
"Cars clear the railroad tracks, and they see this light and it becomes 'Death Race 2000,'" Van Cel said.
He's in favor of a plan to reduce the number of traffic lanes from seven to four, which at the same time would add an additional 51 parking spaces. However, not everyone is convinced this is a good move.
The county's Metropolitan Planning Organization, which is made up of elected officials at the municipal and county levels, listened to a presentation on the proposed project Wednesday.
An engineering firm report concluded that the road would not be over capacity even with a lane reduction, and drivers would only need an extra 22 to 30 seconds to go through downtown.
Jayne McAndrews, a rideshare driver, is against the idea.
"I don't see how it would make sense," she said.
She said she drives State Road 60 frequently and believes reducing the speed limit is one thing.
"I don't understand how making parking spaces would translate into, 'Oh, gee honey let's go have a cup of coffee,'" McAndrews said.
Joe Cataldo, the landlord of the 1420 Coffee House, who favors the plan, hopes some kind of compromise can be worked out.
"Keeping traffic flowing, dealing with safety and aesthetics," Cataldo said.
Next door at the Downtown Dapper Barber Shop, Joey Lucchini said he's all for more people downtown and safer roads but isn't sure about lane reductions.
"To shrink it down to two lanes to bring more people down here to put parking that's four blocks away," Lucchini said, "we have public parking closer that nobody uses."
A final decision has to be made soon so the Florida Department of Transportation can plan for the future repaving of the road.
There is another public hearing in November on the issue and then the Vero Beach City Council will make a final decision on whether to shrink State Road 60 in December.
Scripps Only Content 2023