State releasing weekly COVID-19 data after lawsuit settlement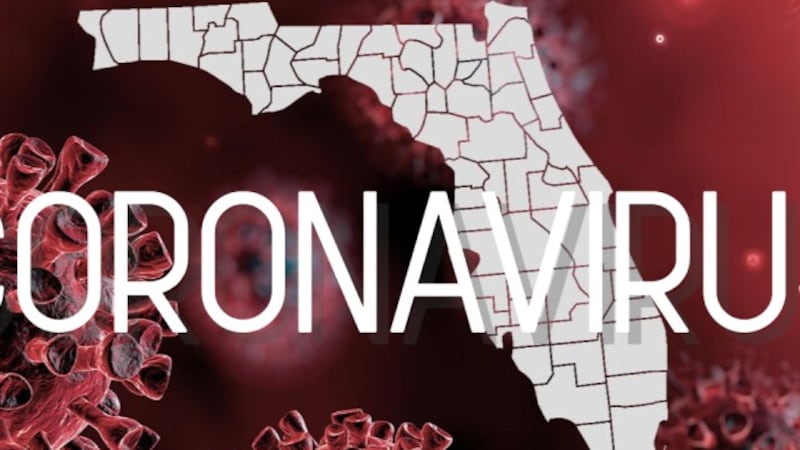 Published: Oct. 29, 2023 at 3:15 PM EDT
For the first time in 1 1/2 years, the Florida Health Department is releasing weekly COVID19 deaths, cases and vaccinations, including listing fatalities in each county.
Earlier this month, the Florida Center for Government Accountability and former Rep. Carlos Guillermo Smith agreed to a lawsuit settlement that requires the agency to publish COVID detailed data over three years.
One month after the state went to weekly data in July 2021, Smith submitted a public records request for COVID data in Orange County while serving on the Pandemics and Public Emergencies Committee. The state switched to the weekly reports on June 4, 2021, and biweekly ones in March 2022.
In the new listing on its website published Friday, the agency has a spreadsheet that can be broken down by race, ethnicity and sex. Information can also be displayed by year, month and week. However, the site doesn't include total deaths and cases like it did in its previous reports.
According to the data, there have been 91,893 residents' deaths statewide, which is a 303 increase for two weeks (151.5 weekly). Broken by year, it is 23,3421 in 2020, 39,861 in 2021, 21,278 in 2022, 7,413 in 2023. During the past week 126 deaths occurred then.
Broken down by county, Miami-Dade County leads with 12,824 deaths, including 738 this year. Broward County is second with 7,112 with 516 this year. Palm Beach County is third with 6,428 with 545 in 2023.
On the Treasure Coast there have been 1,505 in St. Lucie County (121 in 2023), 842 in Martin County (96 in 2023), and 830 in Indian River County (82 in 2023).
Okeechobee has had 214 total deaths, including 15 this year.
Residents' cases statewide are 7,838,616, including 5,771 in the past week, the least since 5,402 on May 26. In 2023 there were 515,179 cases after 1,317,419 in 2020, 2,934,038 in 2021 and 3,071,980 in 2022.
The state figures often don't include the results of home tests.
Total cases are 1,589,283 in Miami-Dade, 787,5656 in Broward, 500,272 in Palm Beach, 100,576 in St. Lucie, 45,046 in Indian River, 42,937 in Martin and 13,031 in Okeechobee.
The state's deaths and cases are a fraction of the peak. The weekly record was 2,468 Sept. 17, 2021. The most daily deaths were 434 on Aug. 27, 2021, during the delta spike, as reported by the Centers for Disease Control and Prevention.
The weekly cases record was 407,379 on Jan. 19, 2022. The daily record was 76,618 on Jan. 8, 2021, amid the omicron surge.
In vaccinations, there have been 22,178,462 doses administered.
The new website is no longer listing positivity rates.
As of May 11, the Centers for Disease Control and Prevention is no longer listing weekly cases, testing, transmission data. For death data, CDC has transitioned to displaying provisional COVID-19 deaths reported to the National Center for Health Statistics. Hospitalizations are still included with 759 patients in Florida and 13,036 nationwide.
Updated state and CDC data can be found at wptv.com/coronavirus.
Scripps Only Content 2023