Reports: Suzanne Somers' official cause of death revealed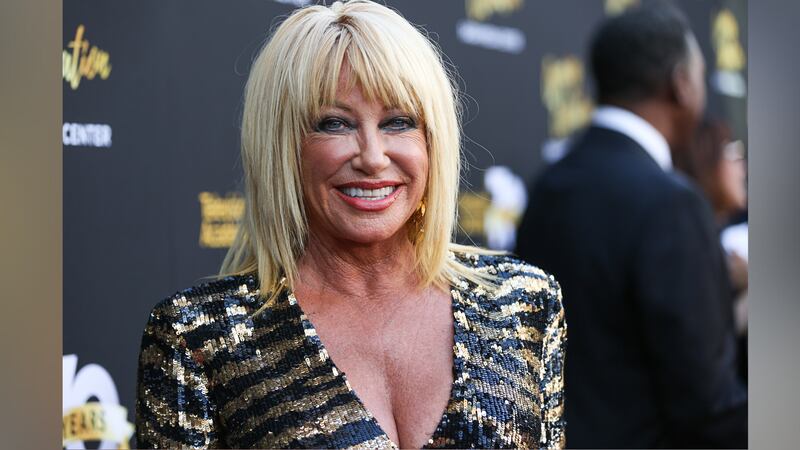 Published: Nov. 2, 2023 at 7:04 PM EDT
(Gray News) - Suzanne Somers' cause of death has been revealed weeks after her death.
Somers, known for playing Chrissy on the sitcom "Three's Company" before becoming an entrepreneur and best-selling author, died on Oct. 15 after her breast cancer reportedly spread throughout her body.
According to multiple reports citing a death certificate obtained by The Blast, Somers' immediate cause of death was breast cancer with metastasis to the brain.
The report also stated that a biopsy was done for confirmation, but an autopsy was not carried out.
Other underlying conditions listed in the report included hypertension and hydrocephalus which contributed to the 76-year-old's death.
According to the Mayo Clinic, hydrocephalus is the buildup of fluid in cavities called ventricles deep within the brain. The excess fluid increases the size of the ventricles and puts pressure on the brain. Hydrocephalus can happen at any age, but it occurs more often among infants and adults 60 and older.
Somers had breast cancer for over 23 years, her family said in a statement provided by her longtime publicist R. Couri Hay.
According to The Associated Press, her husband Alan Hamel, her son Bruce and other immediate family were with her in Palm Springs, California, when she died.
"Her family was gathered to celebrate her 77th birthday on October 16th," the statement read. "Instead, they will celebrate her extraordinary life, and want to thank her millions of fans and followers who loved her dearly."
In July, Somers shared on Instagram that her breast cancer had returned.
Somers was born in 1946 in San Bruno, California, to a gardener father and a medical secretary mother. She began acting in the late 1960s.
She was reportedly in good spirits before her death, telling People in an interview that she planned to be with her "nearest and dearest" on her birthday this year.
Copyright 2023 Gray Media Group, Inc. All rights reserved.