Celine Dion seen at Katy Perry's final show of residency, making second public appearance in nearly 4 years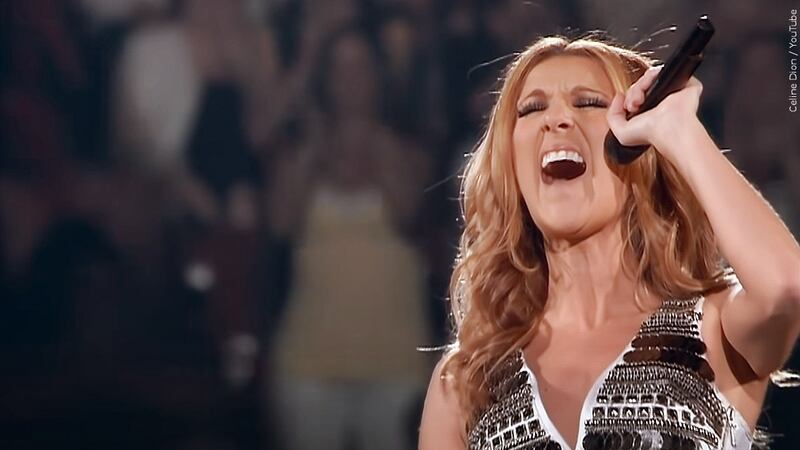 Published: Nov. 7, 2023 at 10:56 AM EST
(Gray News) – Celine Dion was spotted in public again, the second time in about a week after having not been out in nearly four years.
The legendary singer was diagnosed with a rare medical condition called Stiff Person's Syndrome, which causes severe and persistent muscle spasms, preventing her from performing.
Dion was in the audience for Katy Perry's final show at the Resorts World Theatre in Las Vegas, according to Rolling Stone.
The media outlet reported Perry acknowledged that Dion was at the theater for the hit-filled finale performance.
Earlier this year, Dion's condition forced her to cancel the remaining dates for her 2023 and 2024 Courage World Tour.
She had been working hard on her recovery but was unable to prepare for and perform the remainder of the tour, a press release stated.
Last week People magazine reported Dion was seen at an NHL hockey game Monday night between the Vegas Golden Knights and the Montreal Canadiens.
The singer posed in the locker room and posted photos on social media, thanking the team for meeting her family after the game.
"My boys and I had such a fun time visiting with the Montreal Canadiens after their hockey game with Vegas Golden Knights in Las Vegas Monday night," Dion said in the post. "They played so well, what a game!! Thank you for meeting us after the game, guys! That was memorable for all of us. Have a great season!"
Stiff Person Syndrome is a rare autoimmune movement disorder that affects the central nervous system (the brain and spinal cord), according to the Stiff Person Syndrome Foundation.
The foundation explains that symptoms include muscle rigidity, stiffness and painful spasms in the muscles of the trunk, including the back and limbs.
Only about one of every 1 million people get this condition. It's not known what causes it, and there's no known cure.
Copyright 2023 Gray Media Group, Inc. All rights reserved.