Boca Raton attorney accused of killing father found dead in jail cell
Brandon Labiner, 34, died by suicide, his lawyer says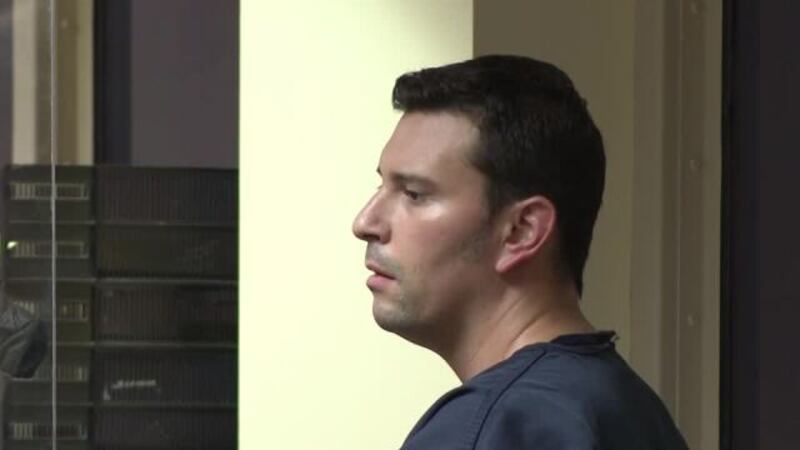 Published: Nov. 15, 2023 at 6:45 PM EST
A Boca Raton lawyer accused of fatally shooting his father this year was found dead in his jail cell Wednesday morning, the suspect's attorney and Palm Beach County Sheriff's Office confirmed Wednesday.
Brandon Labiner, 34, who was facing a charge of first-degree murder on July 1, was found dead by suicide Wednesday, the suspect's lawyer Val Rodriguez told WFLX.
Palm Beach County Sheriff's Office spokeswoman Teri Barbera said Brandon Labiner died by apparent suicide by hanging himself in the jail.
Labiner had been ordered held without bond at the Palm Beach County jail on the murder charge after he was accused of killing his father, Paul Labiner, 68.
He initially was in custody on a Broward County warrant for driving under the influence.
Labiner pleaded guilty on July 5 and a status check before Circuit Court Judge Cymonie Rowe was scheduled for Nov. 28 in West Palm Beach.
Labiner was indicted on Oct. 5 and charged with first-degree murder and tampering with or fabricating physical evidence.
Although Boca Raton police have withheld the name of the suspect and victim, citing Marsy's Law, a probable cause affidavit revealed that a man's body was found in the parking garage of an office building at 5499 N. Federal Highway in Boca Raton. It's the same building where Brandon Labiner once worked and his father, who is also an attorney, worked.
According to the affidavit, the victim was found lying in a pool of blood in the parking garage. A preliminary investigation indicated that there appeared to be a gunshot wound to his head and upper chest and two gunshot wounds to his lower body.
Police said five spent .9mm shell casings were located next to the victim's body, three more live bullets were found near the entrance to the walkway and one live bullet was found in a parking garage trash can.
Brandon Labiner had his law license suspended on April 18 and revoked by the Florida Supreme Court on Oct. 31 after he was accused of stealing nearly $450,000 from his mother's trust fund. His father initiated the bar complaint.
According to the affidavit, surveillance video showed the suspect riding a bicycle to and from the office building parking garage Saturday at about the time of the apparent shooting.
Police said the suspect could be seen pulling what appears to be a gun out of his drawstring backpack and pacing around the parking garage before moving his bicycle out of the camera's view and hiding near a wall by the walkway closest to where the victim was found dead.
A short time later, a man believed to be the victim can be seen entering the parking garage. A scuffle ensues between the two and then both walk out of the camera's view.
Police said the video shows the suspect briefly reappear "holding his right hand out and in a downward motion towards where the decedent was found."
Once the suspect was identified, police tracked him down to an office building at 900 N. Federal Highway.
While police were at the office building, just a few miles away from where the victim was found, officers found a gun cleaning kit and a piece of paper with Rodriguez's name on it.
During a search of the suspect's office, detectives said they found a bicycle that matched the description of the one seen in the surveillance video. Detectives said they also found a drawstring backpack, a .9mm gun box, a .9mm magazine, multiple boxes of various brands of .9mm ammunition, a gas can, a lighter and a burnt trash can that had gloves, a face mask and a garbage bag with clothes in it.
Scripps Only Content 2023