Boynton Beach businesses prepared for flooding amid steady rain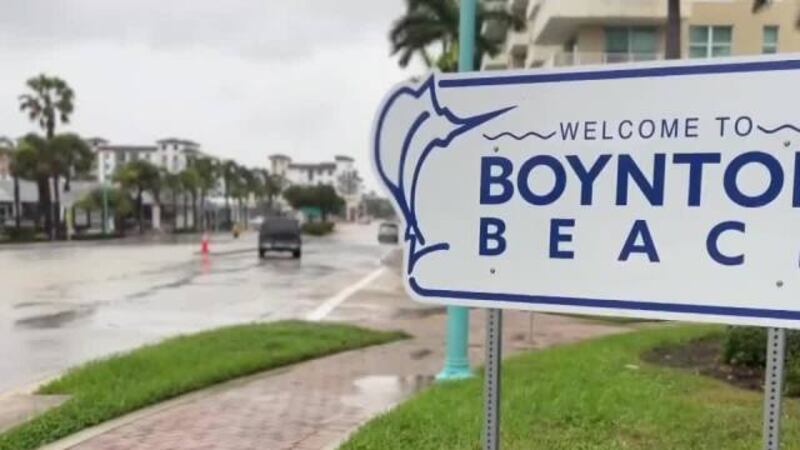 Published: Nov. 15, 2023 at 3:16 PM EST
At Two Georges Waterfront Grille in Boynton Beach, the water tends to come up when the rain comes down. In past storms, it's been made clear the tides and flooding combined can make for a lot of water.
Kevin Kudlinkski, the restaurant's head of operations, said Wednesday morning's high tide has him more at ease.
"We prepare (for) a lot of things," he said. "All of our electrical equipment we raise up off the ground. Sometimes the flooding will come up through the sidebar area."
He said they also monitor the water during off hours via cameras.
"We monitor it," he said.
WFLX also spoke to Chip Sheehan, another familiar face, whom WFLX's Tory Dunnan met the night of Hurricane Nicole.
"I've never seen the tide as high as it is now," he said that night. "No, it's nerve-wracking."
Sheehan is back at it, making sure his boat is protected.
"It's our livelihood," he said. "This is what we do for a living."
Sheehan, who is the owner of Chips Ahoy Charters in Boynton Beach, pointed to the rising water levels during the morning high tide.
"The water was well over here, almost onto this dock over here," he said. "I think it's just from how much wind, how much water, it is blowing in from the ocean."
Sheehan said it's a community effort.
"Kind of a cool fishing community. We kind of check on each other's boats, stay on a group chat," he noted. "I've seen boats sink here. I've seen boats get stuck under the dock."
On the residential side of the Boynton Harbor Marina, George Casey, who said he's lived here for 12 years, takes it all in stride.
"When you are by the water, winds kick up, the water gets pushed into the lagoons. It's common," he said.
The next moment to watch will be high tide. That's when Sheehan said he'll be monitoring water levels.
"You know you just have to keep an eye on everything, see what this next tide is going to be," he said.
Scripps Only Content 2023