NFL Hall of Fame wide receiver joins FAU football staff
Cris Carter played 16 seasons in NFL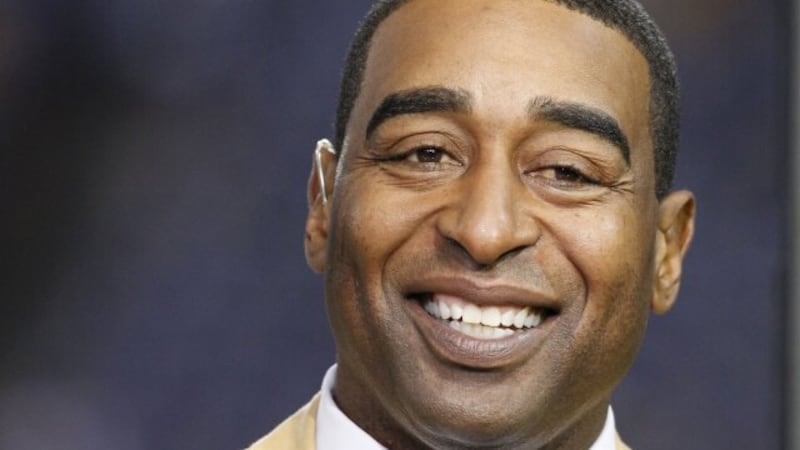 Published: Nov. 15, 2023 at 7:56 PM EST
An NFL Hall of Famer is joining the staff of the Florida Atlantic University football team.
Former wide receiver Cris Carter, who played 16 seasons in the NFL, was announced Wednesday afternoon as the program's new executive director of player engagement.
"We are thrilled and very excited to welcome Cris Carter to the Florida Atlantic Football Family," Owls' head football coach Tom Herman said. "His knowledge and experience will help our program immensely through mentoring our players, providing an NFL mindset and logic to decision making, and also making a huge impact on our #TriCountyTakeover recruiting."
Carter, a longtime Boca Raton resident, was inducted into the Pro Football Hall of Fame in 2013 after amassing 13,899 receiving yards, 1,101 receptions and 130 touchdowns.
"As a former student and professional athlete, Cris Carter is uniquely experienced to engage peer-to-peer with student-athletes and be an invaluable resource as they balance the demands of academics, football, and community outreach," Troy Vincent Sr., NFL executive vice president of football operations, said. "Cris' communication skills and his heart for building relationships make him a valuable team member for the total athlete experience and a tremendous institutional asset to FAU."
University of Colorado head football coach Deion Sanders applauded the hire.
"Cris Carter was a player/coach when he played in the NFL and has always had an affinity to teach and reach young men wherever they were," Sanders said. "FAU landed a tremendous coach in Coach Carter but a better man."
Carter, an Ohio native, had his most productive seasons in the NFL with the Minnesota Vikings where in 1994 and 1995 he had 122 receptions in each of those years.
He ended his career with the Miami Dolphins in 2002.
Scripps Only Content 2023