How to Watch the Stetson vs. San Diego Game: Streaming & TV Channel Info for November 18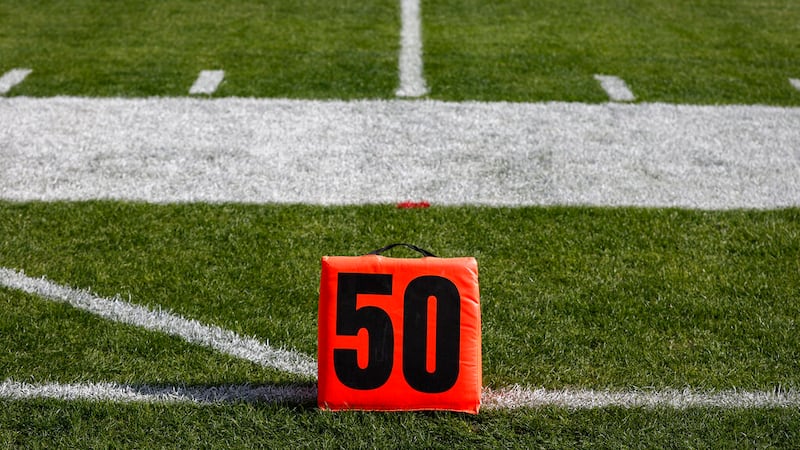 Published: Nov. 18, 2023 at 6:42 AM EST
|
Updated: Nov. 18, 2023 at 11:31 AM EST
The Stetson Hatters (3-7) face a fellow Pioneer League opponent when they visit the San Diego Toreros (3-7) on Saturday, November 18, 2023 at Spec Martin Municipal Stadium.
Stetson is averaging 337.0 yards per game offensively this year (80th in the FCS), and is allowing 364.6 yards per game (74th) on the other side of the ball. From an offensive perspective, San Diego is posting 20.6 points per game (96th-ranked). It ranks 59th in the FCS on defense (25.7 points allowed per game).
Below in this story, we give all the details you need to know about how to watch this game on ESPN+.
Watch college football all season long on Fubo and ESPN+!
Stetson vs. San Diego Game Info
Date: Saturday, November 18, 2023
Time: 12:00 PM ET
Channel: ESPN+
Live Stream: Watch this game on ESPN+
City: Deland, Florida
Venue: Spec Martin Municipal Stadium
Check out all the college football action on Fubo and ESPN+ this season!
How to Watch Week 12 Games
Stetson vs. San Diego Key Statistics
| Stetson | | San Diego |
| --- | --- | --- |
| 337.0 (75th) | Off. Yards Avg. (Rank) | 325.5 (84th) |
| 364.6 (77th) | Def. Yards Avg. (Rank) | 290.2 (19th) |
| 100.9 (116th) | Rush Yards Avg. (Rank) | 118.1 (95th) |
| 236.1 (36th) | Pass Yards Avg. (Rank) | 207.4 (59th) |
| 0 (1st) | Turnovers (Rank) | 0 (1st) |
| 0 (67th) | Takeaways (Rank) | 0 (67th) |
Stetson Stats Leaders
Matt O'Connor has 1,357 yards passing for Stetson, completing 54.5% of his passes and recording six touchdowns and seven interceptions this season.
The team's top rusher, Devon Brewer, has carried the ball 110 times for 329 yards (32.9 per game), scoring seven times.
This season, Kaderris Roberts has carried the ball 58 times for 326 yards (32.6 per game) and four touchdowns.
Gabe Atkin's 558 yards as a receiver pace the team. He's been targeted 34 times and has collected 41 receptions and four touchdowns.
Aanjay Feliciano has caught 21 passes for 334 yards (33.4 yards per game) and two touchdowns this year.
Jalon Warthen-Carr's 24 catches have yielded 319 yards and one touchdown.
San Diego Stats Leaders
Dominic Nankil has thrown for 1,159 yards on 58.4% passing while collecting five touchdown passes with four interceptions this season.
Isaiah Williams has rushed for 941 yards on 203 carries so far this year while scoring seven times on the ground.
Re-al Mitchell has 42 receptions for 362 yards (36.2 per game) so far while also carrying the ball 39 times for 199 yards and two scores.
Ja'Seem Reed's 764 receiving yards (76.4 yards per game) are best on his team. He has 55 catches on 49 targets with two touchdowns.
Josh Heverly has 33 receptions (on 26 targets) for a total of 546 yards (54.6 yards per game) and five touchdowns this year.
Rep your team with officially licensed Stetson or San Diego gear! Head to Fanatics to find jerseys, shirts, and much more.
© 2023 Data Skrive. All rights reserved.