$9,000 engagement ring, tied to sand dollar, lost in ocean
Published: Aug. 12, 2010 at 6:09 PM EDT
|
Updated: Aug. 13, 2010 at 3:08 PM EDT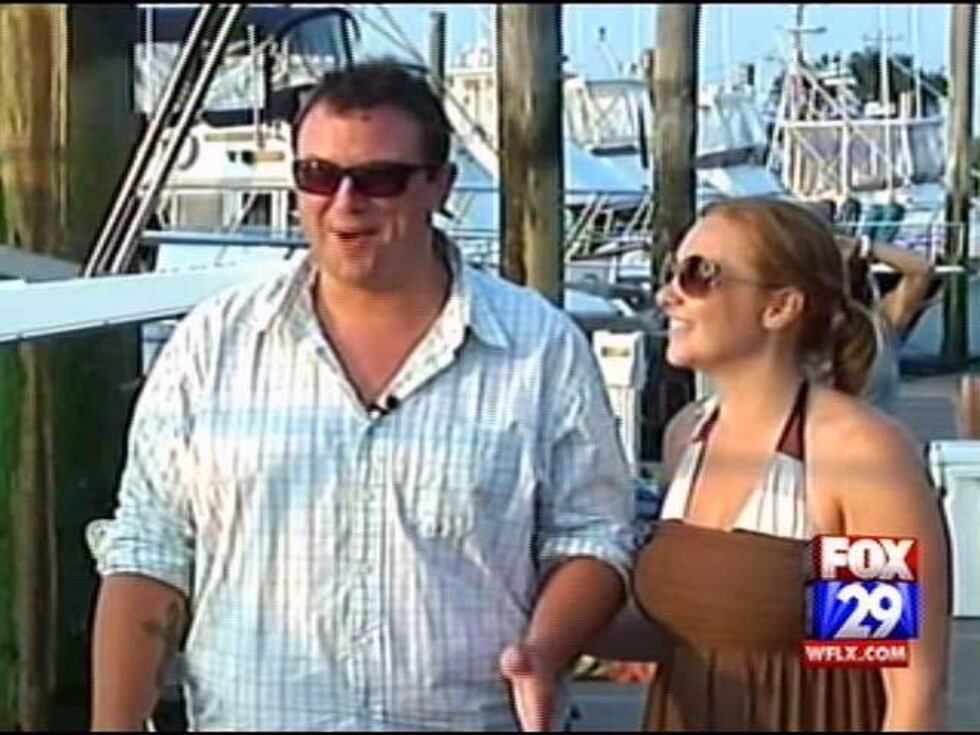 CAPE COD, MA (FOX) - Thousands of dollars washed away slipping into the sea as a newly engaged couple learned a tough lesson.
That lesson: Tying a diamond engagement ring to a sand dollar and leaving it above the ocean is not a very good idea.
Matt Cawley had planned to propose to his girlfriend, Stacey Scanlon, on the jetty of Bass River Beach on Cape Cod.
The Dedham, Mass. native tied the $9,000 engagement ring to a large sand dollar and left it on the jetty hoping to lead Scanlon there shortly after.
When he pointed out the sand dollar, Scanlon picked it up and to their dismay, the knot got untied sending the ring into the ocean.
The couple, along with 10 lifeguards and some good Samaritans, searched for the ring for more than four hours.
At one point, they even moved parts of the jetty which was built of rocks weighing about 250 pounds.
No one could find the ring, but Cawley's mother had the ring insured without his knowledge one day before the ring took the plunge.
Some would call it a rough start to a marriage, but that is not how this couple is looking at it. "We've come to our senses, and we can laugh about it now" said the bride-to-be.
Word is definitely out that this ring is still missing because there has been an army of people with metal detectors on the beach looking for it.
More: '7 Marriage Proposals Gone Bad'
Copyright 2010 Fox News. All Rights Reserved.