Drone delivery possibly replacing human drivers
Published: Dec. 3, 2013 at 3:29 PM EST
|
Updated: Dec. 3, 2013 at 3:36 PM EST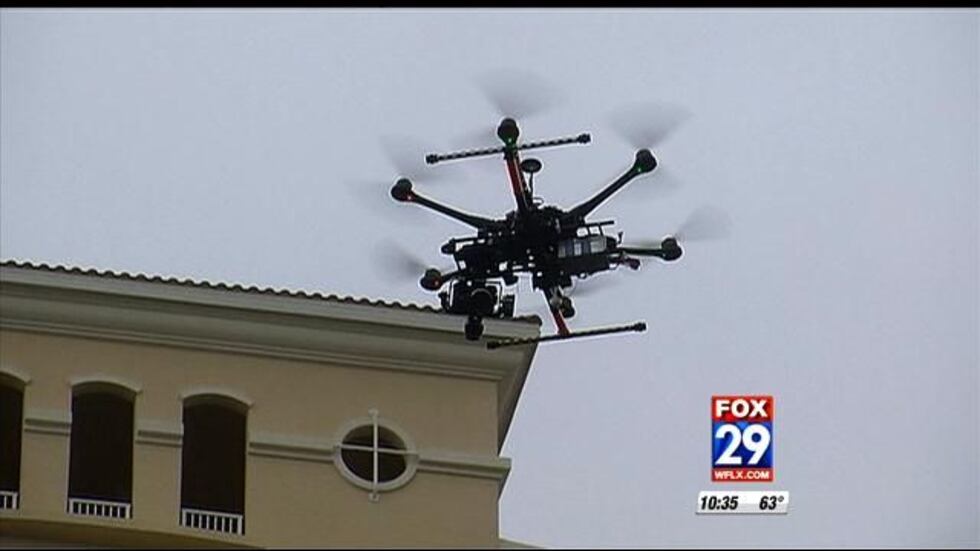 WEST PALM BEACH, FL (WFLX) - Express delivery without the human touch. 

Amazon.com wants to replace human drivers with drones in how the company gets customers their purchases. "A lot of people say, 'Hey, he flies toys for a living'. It gives me more of respect when Amazon is getting involved," said Keith Colodny of Precision Aerial Filmworks. 

Colodny is a chief pilot at Precision Aerial Filmworks, a company which is hired by private firms to film projects. He said Amazon making an announcement about using unmanned aircraft for shipping is not a surprise, but a glimpse into the future. 

"It's not going to look like the "Jetsons". But, I think, you could be sitting and watching a concert or having a drink at a cafe and see a drone go by," said Colodny. 

Tech experts said the only obstacle getting in the way of drones becoming a "norm" is the FAA's lack of regulation. "Anybody can go down to the local hobby store and pick something up and think they can do this," said Colodny. "But you can't go down and jump into a real helicopter and fly, and it should be thought of in the same way." 

Amazon said it estimates the drones could be shipping products to customers as early as 2015. 

Colodny said whether anyone likes it or not, chance is coming. "You can do it kicking and screaming or you can embrace it and help it to better your live," said Colodny 

Florida Governor Rick Scott signed a bill into law in 2013 banning law enforcement from using drones. 

The unmanned aircraft are still legal for hobby use.
Copyright 2013 WFLX. All Rights Reserved.