Man's Facebook 'wanted' photo leads to arrest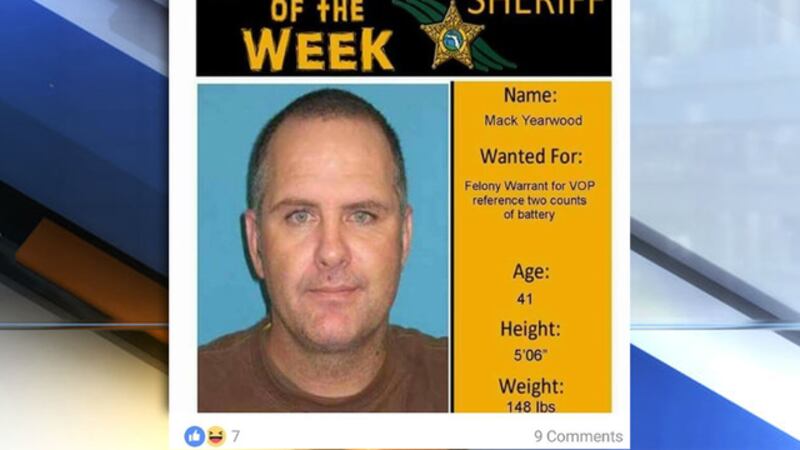 Published: Sep. 2, 2016 at 1:50 PM EDT
|
Updated: Sep. 2, 2016 at 2:34 PM EDT
Story Video: Click here
Stuart police say they were able to track down a wanted man thanks to the choice of his Facebook photo.

Mack Yearwood used the 'Wanted of the Week' poster as his profile picture, according to Stuart police.
Investigators say they tracked him down Tuesday in connection with two outstanding warrants from Citrus County.
They say as he was taken into custody he asked to put on a pair of jeans. Police say the only problem was there was a bag of marijuana in the pocket.
They charged him with possession of cannabis under 20 grams.

Scripps Only Content 2016