Question over state test non-disclosure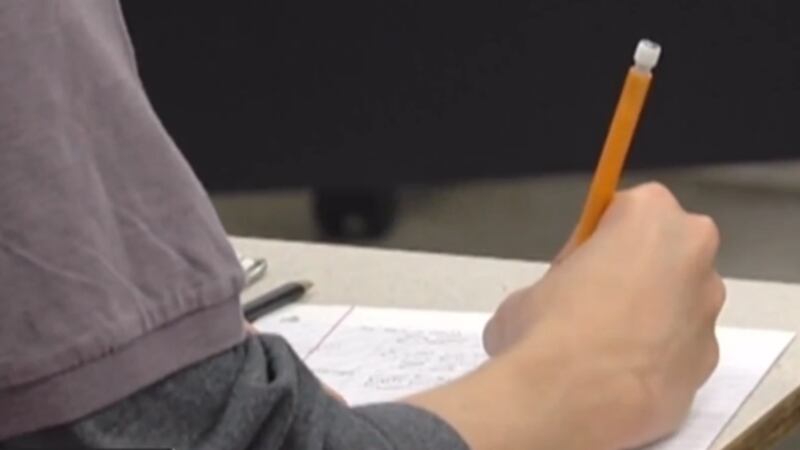 Updated: Mar. 2, 2017 at 9:31 PM EST
Story Video: Click here
Brielle Rivera from Boynton Beach is outraged that her 10-year-old daughter Annabelle was asked to sign a document at her school saying she is not allowed to talk to anyone, including her own parents, about questions in the Florida Standard Assessment writing test.
"When I asked her about her test, she started crying and tells me that she can't tell me or she'll be arrested," Rivera said. "I was shocked."
Rivera said she was upset that her 10-year-old daughter and her classmates at Renaissance Charter School in Port St. Lucie were asked to sign an acknowledgement form without consent of their parents.
West Palm Beach Lawyer James Green said children can be asked to sign some documents without their parents.
"It's not like a contract that's enforceable in a court of law, however it could be enforceable in terms of disciplinary actions," Green said.
Rivera had no idea her daughter was asked to sign anything until after the fact.
"No other parent should find out from their child in tears that this is being communicated in class the day of the test," Rivera said.
Officials with the Florida Department of Education said they are providing school districts with a letter for parents. In the case of Renaissance Charter School in Port St. Lucie, officials said they have students the letters to pass on to their parents.
"I never received this letter," Rivera said.
Several other parents with children at the school confirmed they also didn't know about this, including one mother with a child in the Broward school district.
The reason for the secrecy about the test is that FSA wants to be able to re-use the questions on their essays at a later point.
"Why? Why would the FSA want to use the same essay questions year after year after year," Rivera said.
Rivera said even if she had gotten the letter she wouldn't be comfortable with the fact that her daughter is asked to keep something a secret from her.
Scripps Only Content 2017