Published: Dec. 3, 2008 at 2:34 PM EST
|
Updated: Dec. 3, 2008 at 2:50 PM EST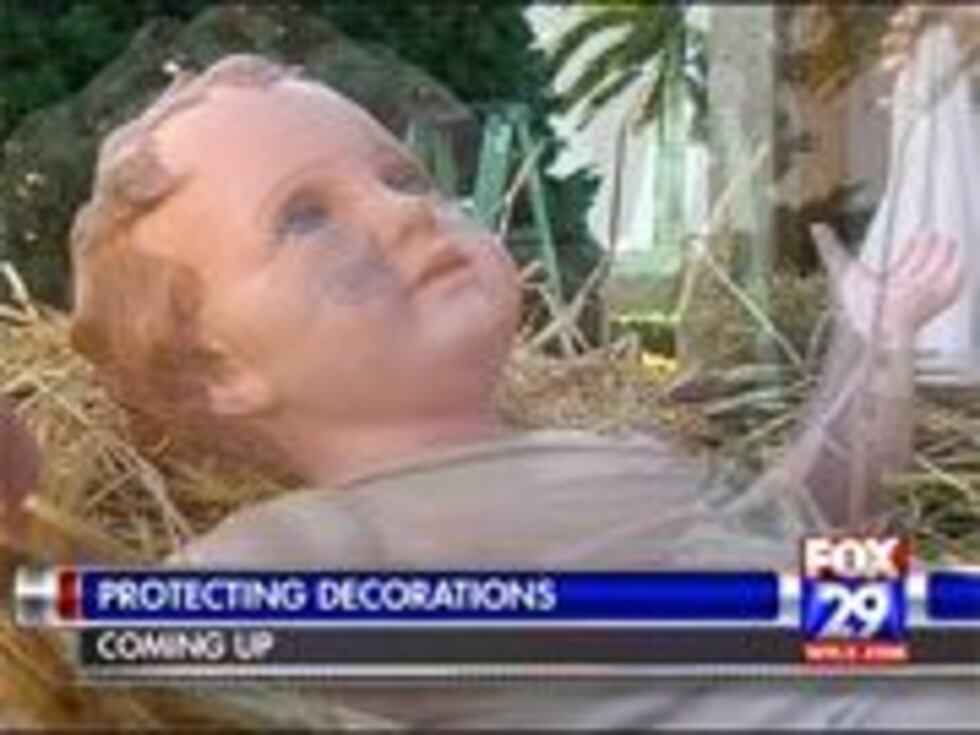 WELLINGTON, FL (WFLX) - Last year baby Jesus got a G-P-S.
This year the Christmas Tree and the Menorah at a Wellington holiday display could also have a G-P-S implant.
The village of Wellington says it's added even more G-P-S tracking devices to its holiday display, after three years of thefts and vandalism.
Last year, officials finally implanted a G-P-S into the Baby Jesus. That led to the arrest of an 18 year old girl, who deputies say, stole it as a prank.
John Bonde from the Village of Wellington said,  "Obviously we are not going to tell you where we are putting it and how many we've got. That would defeat the purpose."
The cases prior to last year were never solved.
Proof the G-P-S really works.